08 Mar 2015
Bahauddin Zakariya University BZU MA MSc Date Sheet 2015
Bahauddin Zakariya University (BZU) announced the final examination 2015 date sheet for Master level programs MA and M.Sc for both Part 1 and Part 2.
According to Notification of University, exams to be held in March 2015. This Date sheet is for MA/M.Sc  Part-I  (Annual System). 2nd Annual Examination 2013 (Old Pattern) and 1st Annual Examination 2014 (New pattern). These will be written exams. Timing of exams are 1:30 PM and on Friday 2:00 PM. Have look on Date sheet of 2015 below. There are total 3 Pages of this datesheet.
Page Number 1
Page Number 2
Page Number 3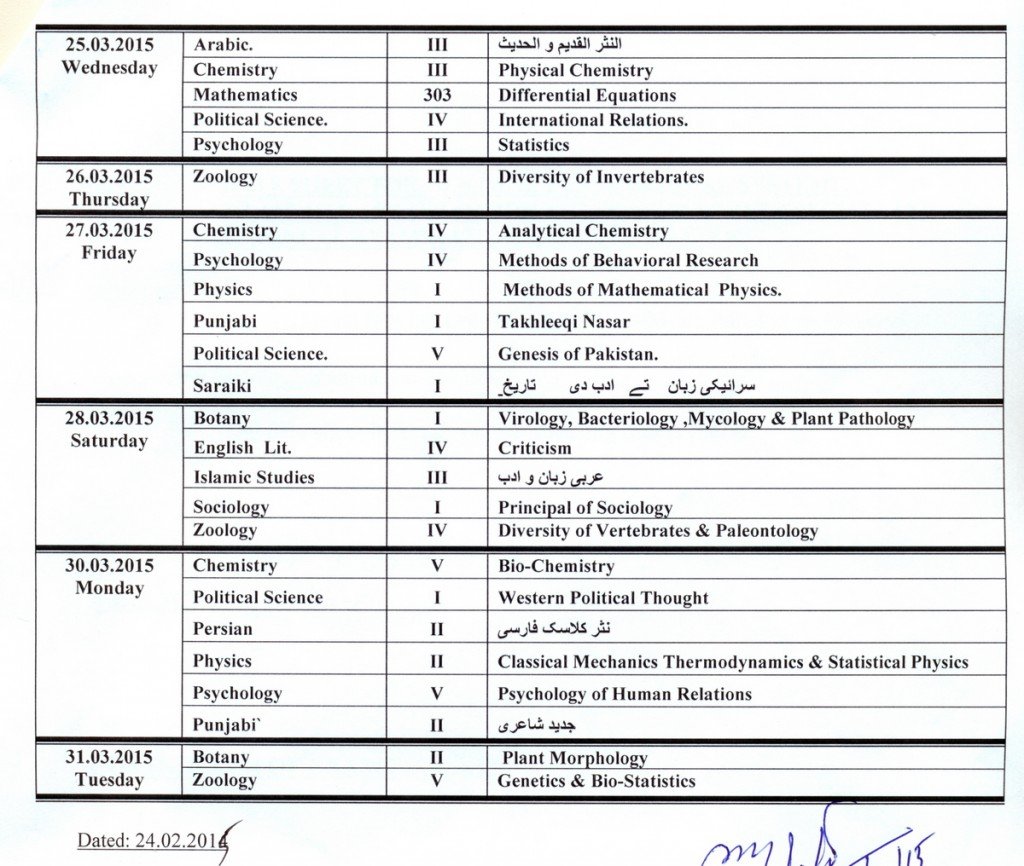 Download BZU Masters MA/ M.Sc Date Sheet 2015
Bahauddin Zakariya University is situated in Multan, Punjab , Pakistan. It is largest University of South Punjab and also called as Multan University. It is an institute that awards degrees to the students in more than 60 subjects including IT/Computer, Business, Arts, Music, Medical, Engineering, Telecommunications and many others. Feel free to ask any question regarding this news and share with others. All the best for your final exams.
Comments