21 Dec 2014
Compulsory English-I Code 386 FA/F.Sc – AIOU Old Papers
Compulsory English part-1 code number 386 Old papers of AIOU are available here of latest semesters 2014 Autumn and Spring. Have a look on it :
Subject name : Compulsory English-I
Course Code : 386
Level : Intermediate (FA / F.Sc / I.Com)
Year and Semester : Autumn 2013 (2014)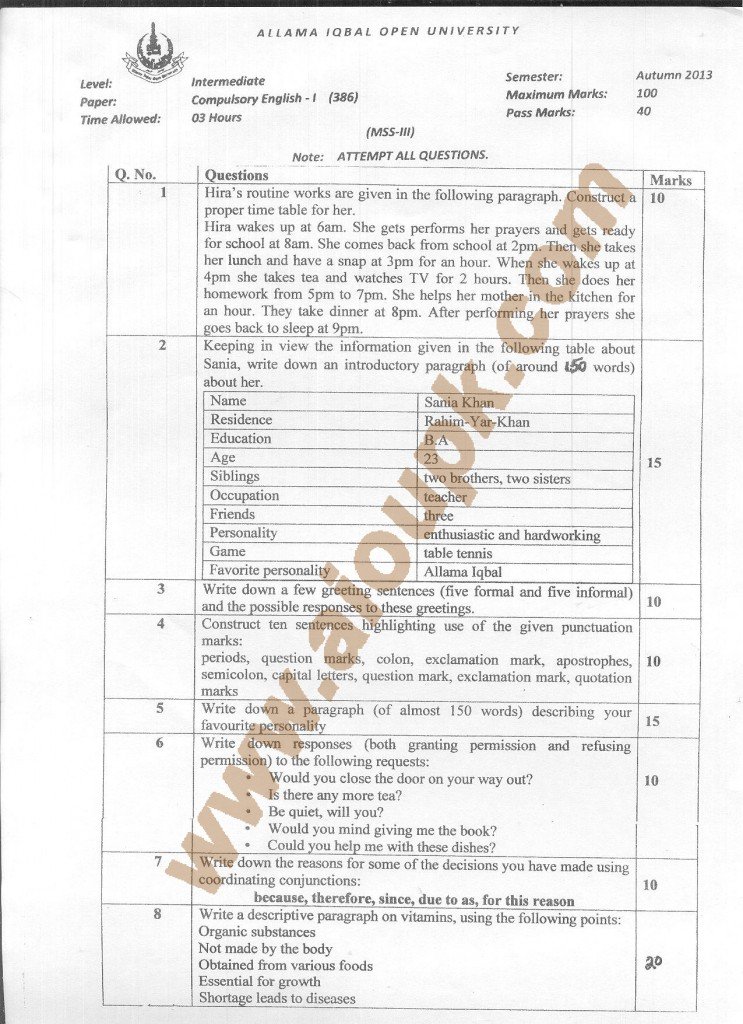 English subject is compulsory for all students in any college , In the same manner, in AIOU Comp English-I is necessary for every student of part 1 Intermediate level. Here is a pattern, model or guess paper of this subject. It is important to see it first before sit in your actual exam because it is confusing question like essays, decision making questions, translations and descriptive paragraphs etc. Have any problem, leave in comments or share your thoughts. Good luck for your future.
Comments