08 Jan 2014
AIOU Assignments Marks – Results Allama Iqbal Open University
Assignment Marks of All Courses of Allama Iqbal Open University AIOU are available on the official website of University. You can easily check your marks online from the given below link.
Click Here to Check Your Assignments Marks Online
Please note that most of the time students said there assignments marks are unavailable on the site. This is because they don't enter all students marks and results due to very short academic schedule. You you may wait for results and you will see your assignment result with final result card on the official site.
You may contact your tutor to know about marks. Most of the times tutors tell you about your marks. These assignments are very important because if you fail in any exercise, you will be considered failed as a whole subject and will not be eligible to sit in final exam of that subject. Therefore I said many times take care of your assignments marks and contact your tutor or relevant regional office in any case / query.
Updated :
If your Assignment Marks are Not Correct or Showing Reappeared or Failed :
In case, after final result, You noticed your assignments marks are not listed or nor corrected. Due to wrong assignment marks or misplaced assignments marks you may appear R.A or failed in result. Don't worry, use the given application form. Download it and send to your regional office after filled completely and correctly.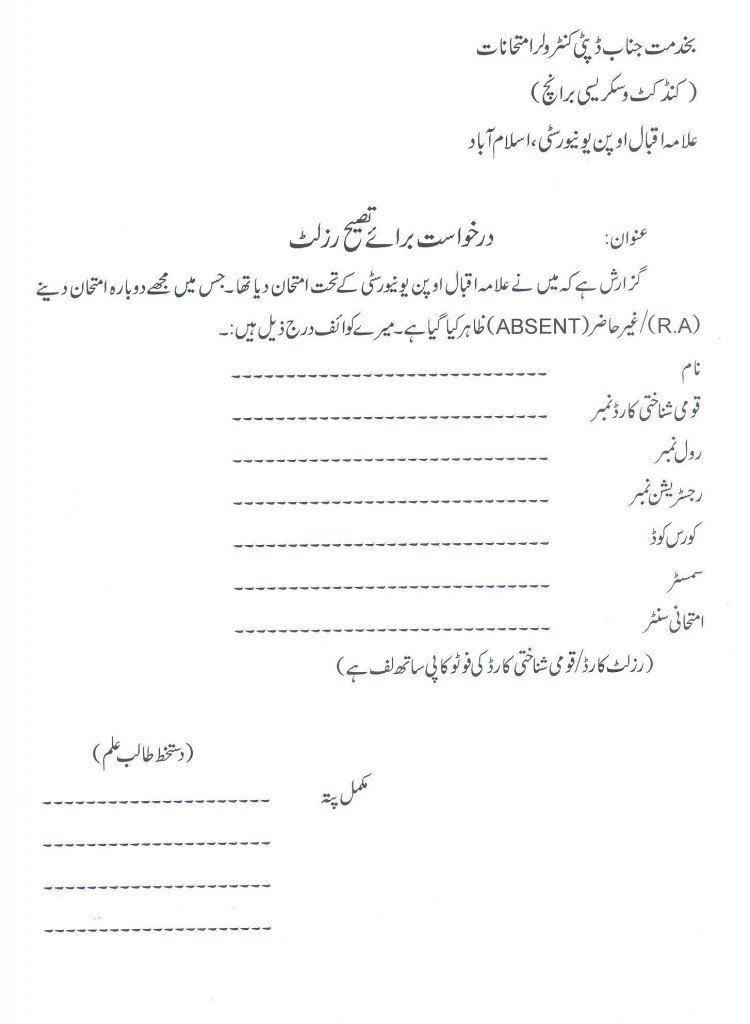 Download Assignment Marks Correction Form
This time HSSC / FA /I.Com (Intermediate Level Programs) Marks of Spring 2014 Semester are provided by Uni. Others will be provided on the same page I shared above.
Best of luck.
Comments