12 Mar 2014
AIOU Past Papers of Code 4621 Usool,History of Hadith and Textual Study MA – Spring 2013
Paper : Usool,History of Hadith & Textual Study (اصول و تاریخ حدیث و مطالعہ متن)
Code : 4621
Level : MA (Islamic Education)
Semester / Year : Spring 2013
Type : Old Papers of AIOU – Allama Iqbal Open University of all Programs are available.
Also see other Papers and Education Stuff related to this Course below :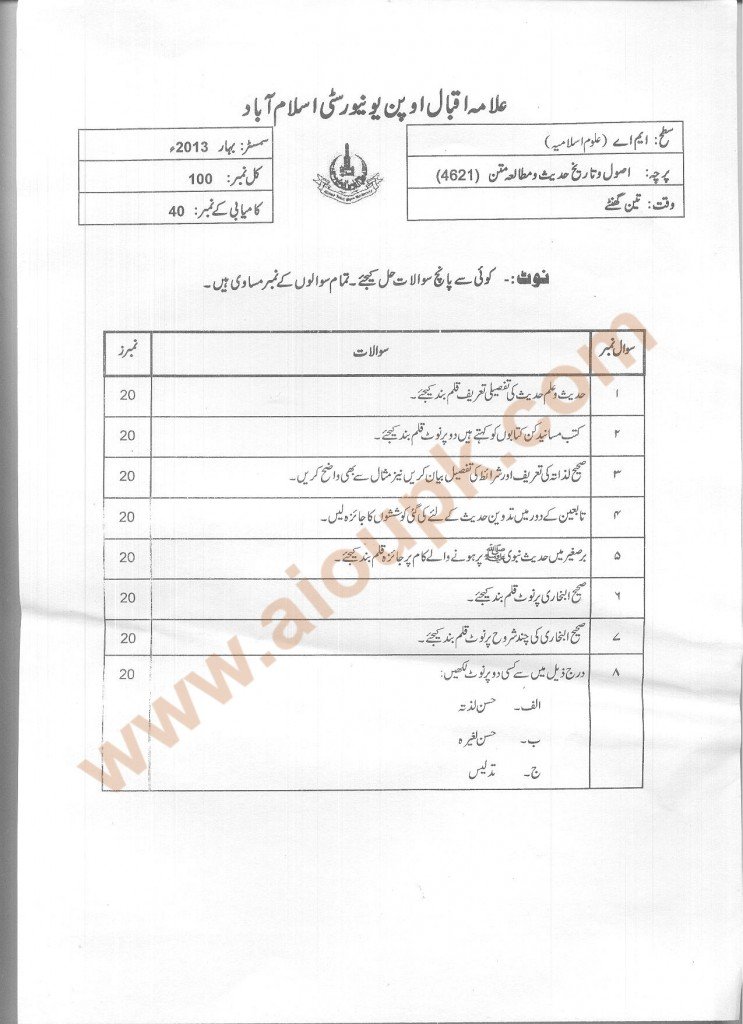 Find here all type of Educational material for Islamic Studies and Masters level programs assignments and thesis for upcoming semesters Spring 2014. Share this post with other students too.
Comments