02 Nov 2013
Al-Lisanul Arabi Code 110, Level Initial Course (Matric) AIOU Old Paper
Allama Iqbal Open University, Islamabad Past Papers of Matric are available here.
Subject / Course Name :  Al-Lisanul Arabi
Course Code : 110
Level : Matriculation (9th – 10th)
Semester : Spring 2012
Click on the image below to see it in full screen. It is in low quality.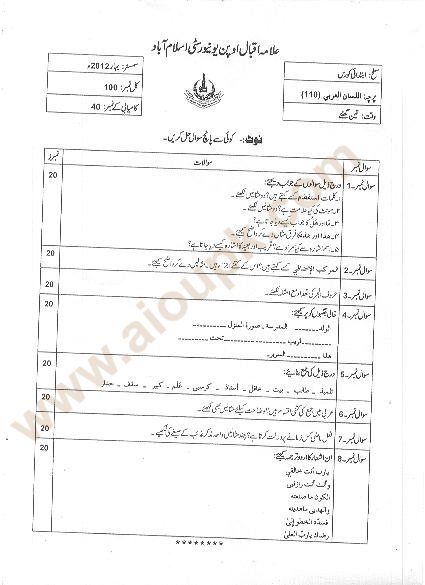 This is simple pattern paper of given subject for initial course code 110. we will soon update our database with latest collection of guess papers. Stay tuned with us :).