30 Oct 2013
Book Keeping and Accountancy Code 311, Level Intermediate (FA / F.Sc/I.Com), AIOU Old Paper
Allama Iqbal Open University Past Papers Collection of Intermediate Level
Subject / Course : Book Keeping and Accountancy

Course Code : 311
Level / Program : Intermediate (FA)
Semester : Spring 2012
Medium : Both (English and Urdu)
View Paper in full screen, please click on the below images.
This is English Medium Paper 
This is Urdu Medium Paper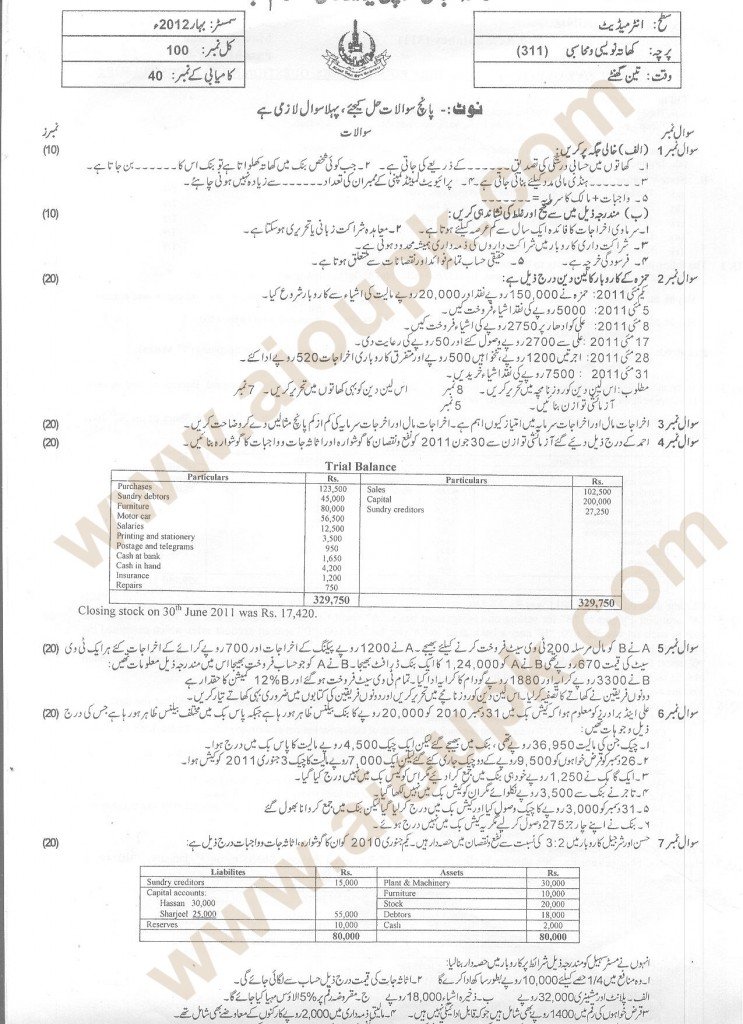 We Provide both versions of  course code 311 offered by AIOU in intermediate level. These are Spring 2012 papers, Soon we will update with latest papers. You may contact us for sample and guess papers.
Comments