22 Feb 2014
Compulsory English Part-1 Code 1423 BA/BS – AIOU Old Papers
Subject Name : Compulsory English Part-1

Course Code  : 1423
Level : Bachelors (BA / BS)
Semester : Autumn 2012 / 2013 and 2014
Type : AIOU – Allama Iqbal Open University Graduation Level Old Papers are available.
Also See Other Stuff and Papers of Code 1423 below :
Autumn 2013 Paper of Compulsory English-I  (Two Sides)
Side A :
Side B :
Spring 2013 Old Paper of English-I Code 1423 :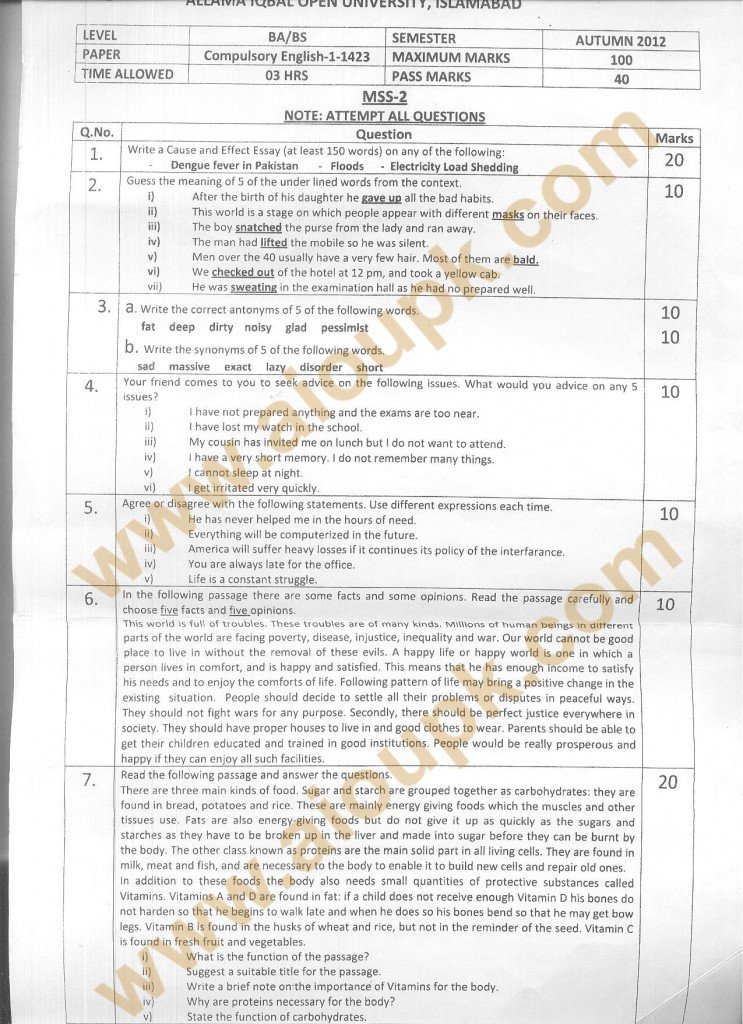 This is compulsory Subject offered by Open University in Bachelors program, here are some important questions and past papers of English-I 1423 are shared for helping students to understand the pattern of paper. This is very easy and we have bundles of Guess papers, assignments, notes, books and many more helping stuff of this course. If you need any kind of help of need books or key-books, you are more than welcome. Both soft and hard copies are available in our stock. Share this post with other students too. and leave your comments if you have any query or question. Thanks.
Comments