29 Aug 2014
DAE Past Papers of ET.115 Principles of Electrical Engineering – First Year 2014
Here I am going to share Previous year paper of DAE Diploma level course Principles of Electrical Engineering, it is specialized subject of Electrical technology. This is For first Year Students, Paper "A" Part B code ET – 115 2014.
Subject Name : Principles of Electrical Engineering
Paper Code : ET – 115
Board : Punjab Board of Technical Education
Level : DAE – Diploma of Associate Engineering 
Year of Release Exam : June , 2014 (Final Exam) [ DAE/IA – 2013/14 ]
For Class : First Year – PAPER "A" PART – B
This is for both medium Students Urdu + English . Lets see below images :
Page No. 1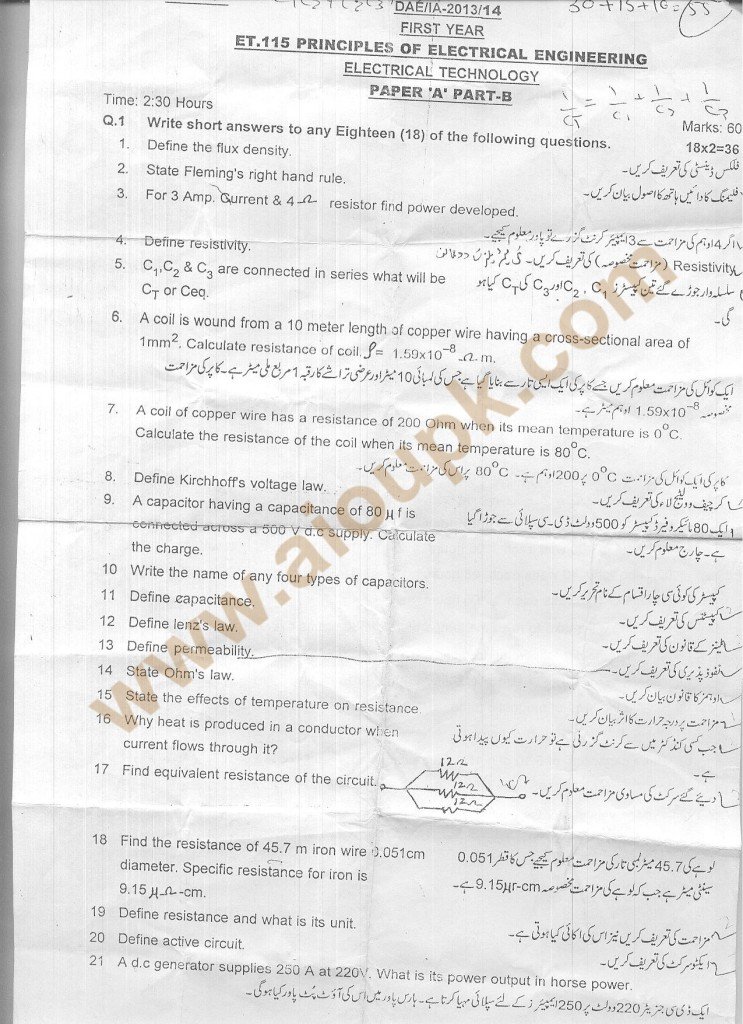 Page No. 2
This is somehow difficult subject, all students request me to share this paper too, so therefore I arrange it for you. Now you got idea of pattern from this exam and please share this post with your other friends on Facebook.  This is unsolved past paper but soon I am going to share solved MCQ's and old papers with answers. That why, keep in touch with us and bookmark this website for more updates. Thank You.
Comments