21 Feb 2014
Education Code 419 BA – AIOU Old Papers 2014
Subject Name : Education (Ilm-ul-Taleem علم التعلیم)

Course Code  : 419
Level : Bachelors (BA)
Semester : Spring  and Autumn 2013 -2014
Type : All Allama Iqbal Open University (AIOU) Old Papers are available here…
Your Interested Topics :
AIOU Old Paper Code 419 Autumn 2013-14 Education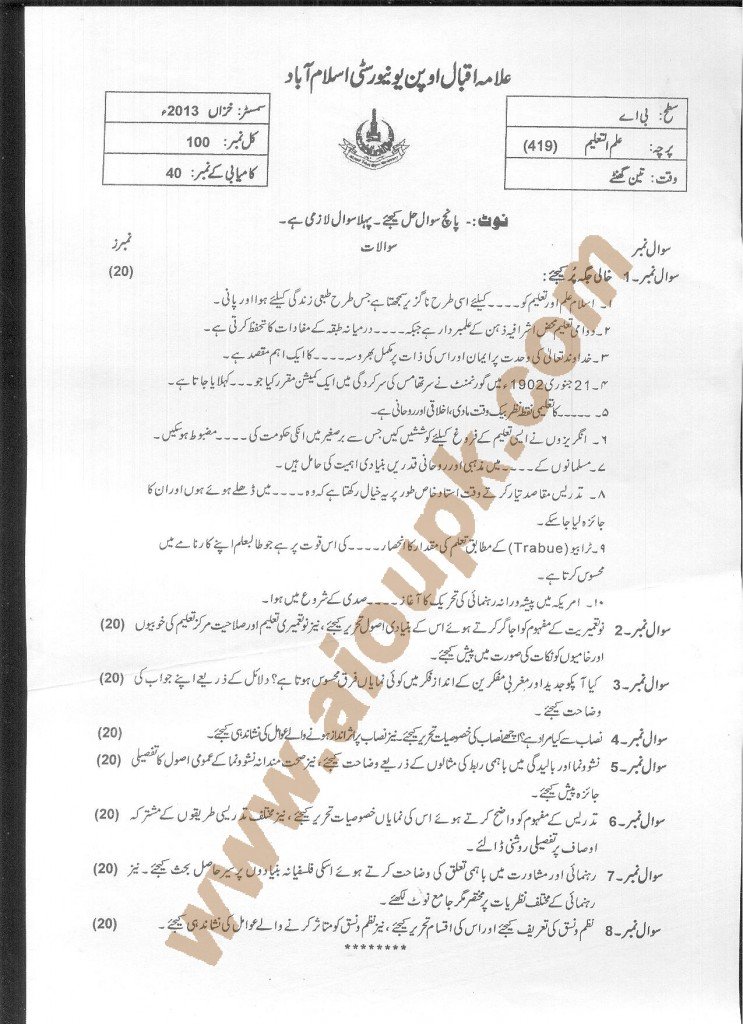 Previous Semester Paper of 419 Spring 03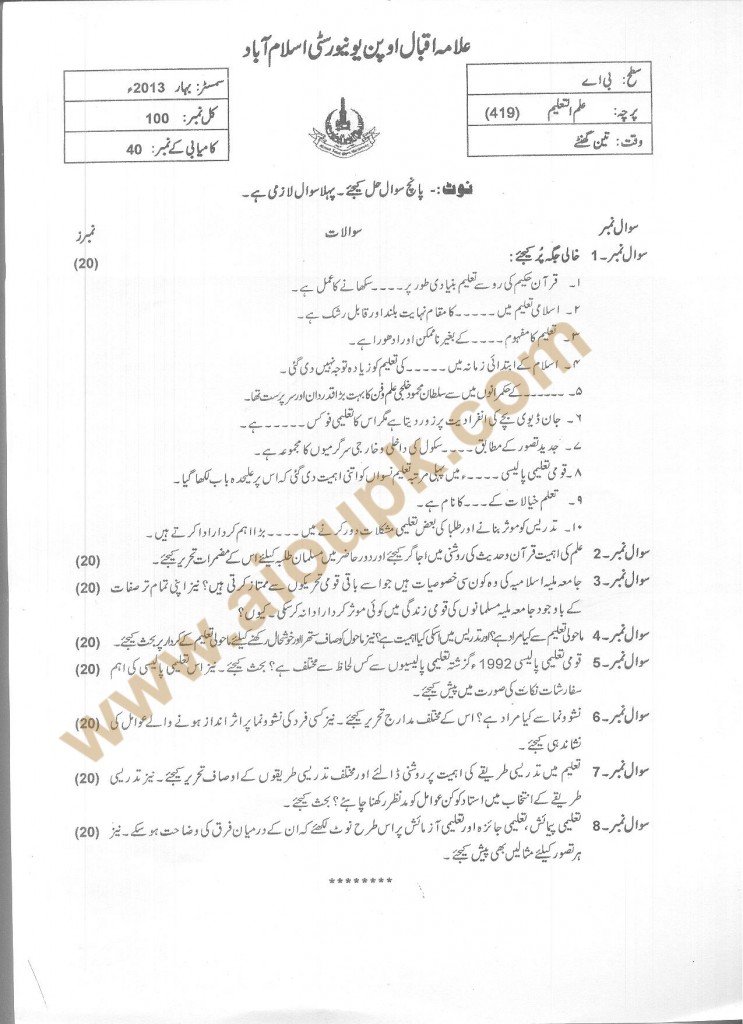 Education is offered in B.A and BLIS (B.A Library and Info Sciences) by Open University. Here in this blog you can find all the previous semester exam papers, Guesses and notes related to this subject. Use this material to learn deeply and understand pattern and important topics. If you need any other help regarding this subject, You can ask in comments, We always up to date you here on this page. Keep in touch with us.
Comments