05 Mar 2014
Educational Psychology Code 840 MA M.Ed – AIOU Old Papers Spring 2013
Paper : Educational Psychology
Code : 840
Level : MA / M.Ed
Semester / Year : Spring 2013 / Autumn 2013-14
Type : Old Papers of AIOU – Allama Iqbal Open University of all Programs are available here
Autumn Semester Old Paper is here :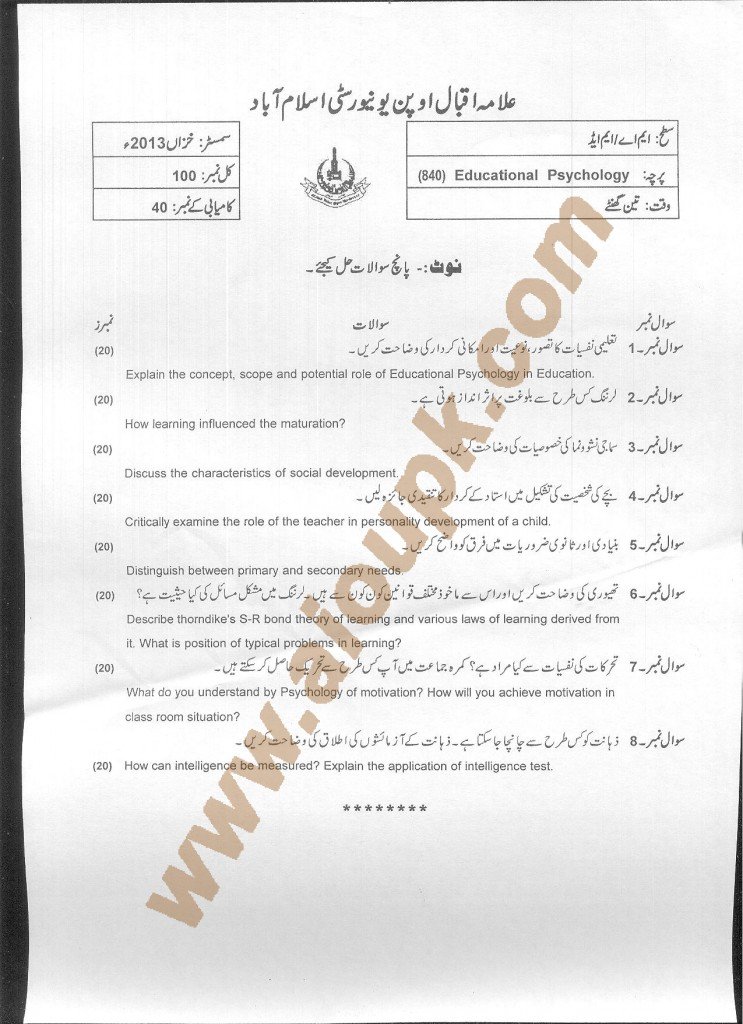 Spring 2013 past paper is here :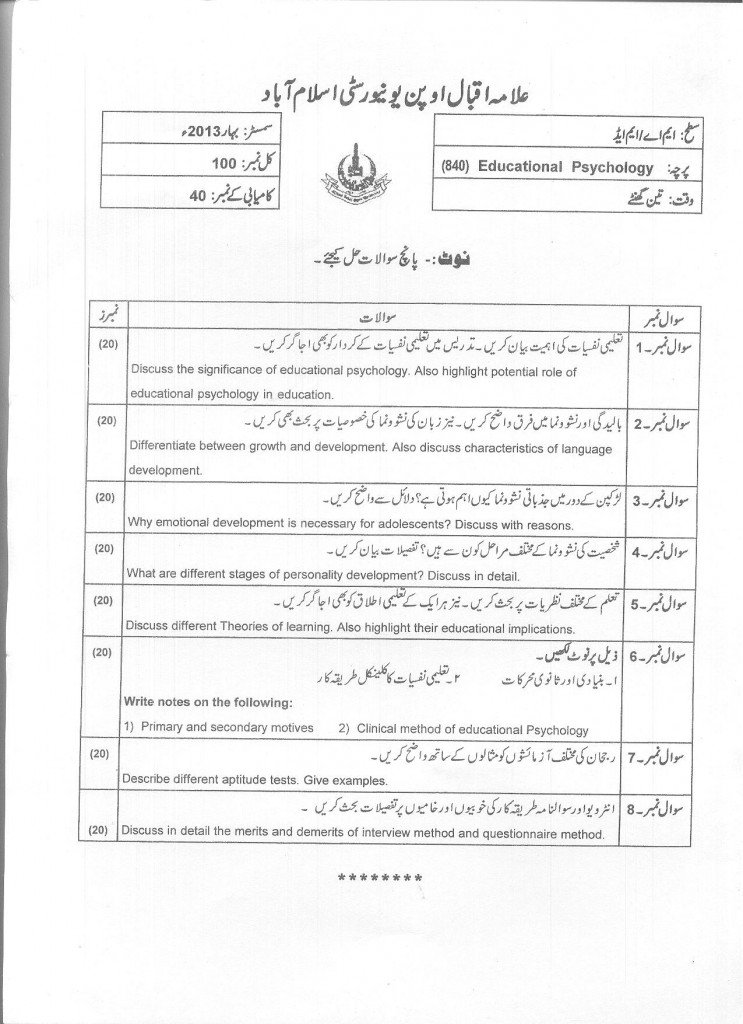 Find all type of guess papers and solved assignments of master level Education M.Ed of Open University. It is master level Course supports both mediums Urdu and English. It is not a easy subject, You must see all the previous shared papers to get ideas of pattern and important questions. I hope this post is helpful for you. Good luck all students.