21 Feb 2014
English Compulsory Code No 651 B.Ed – AIOU Old Papers Spring 2013
Subject Name is : English Compulsory
Code Number  : 651
Level : Bachelors (B.Ed)
Semester : Spring 2013
Type : Allama Iqbal Open University (AIOU) Old Papers of 5 years 
Recommended Topics for you :
Autumn 2013-14 Old Paper – Held on 2014 and imp for 2015 final exams: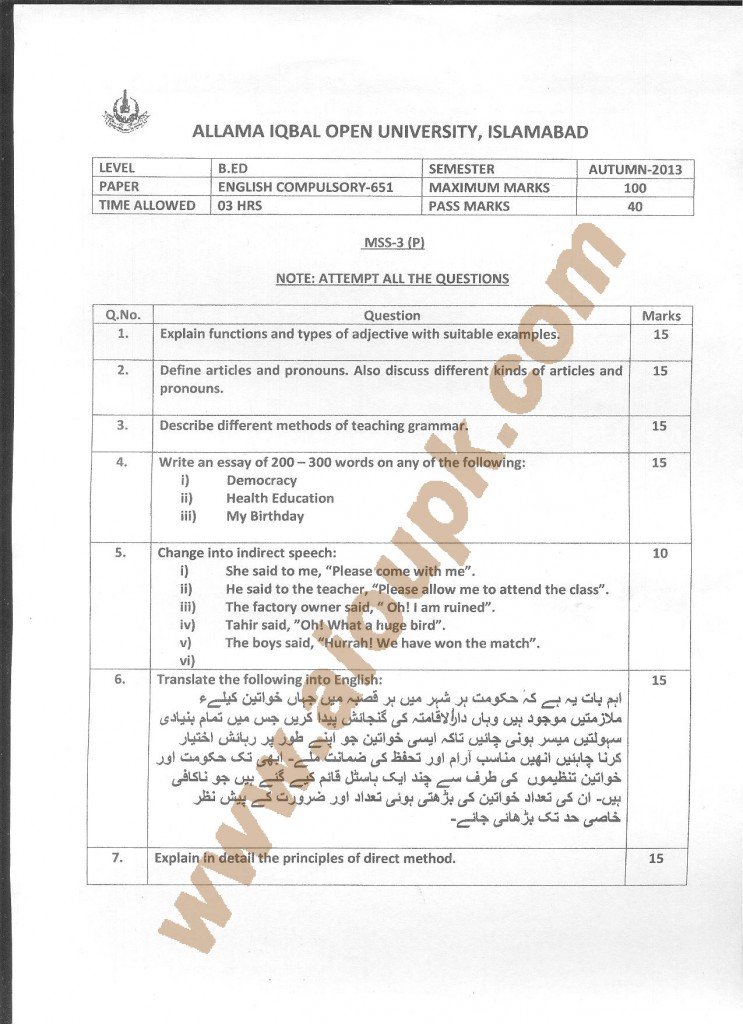 This is Spring Semester Old Paper :
You may ask for complete keybook of this subject via our home delivery service all over the country. It is also offered by AIOU in B.Ed for Teachers. These stuff will definitely help you. Thank you.
Comments