06 Apr 2014
English Compulsory Past Papers for Class 11th – Federal Board HSSC-I 2014
Subject : English Compulsory 
Class : 11th Intermediate FA / F.Sc / I.Com First Year – HSSC-I
Board : FBISE Federal Board of Intermediate and Secondary Education
Year : for 2013 and 2014
Type : Old Papers / Model Guess papers to Understand pattern of exams 
This paper includes grammar plus English A.
First Section is Multiple Choice Questions (MCQ's) 20 Marks
Second Part of English Paper includes Short questions and answers. Read Stanza and give short answers. It is from poem section, make sentences from phrasal verbs, punctuation and Translation from Urdu to English.   
Supplementary English Paper 2014 for Exam Preparation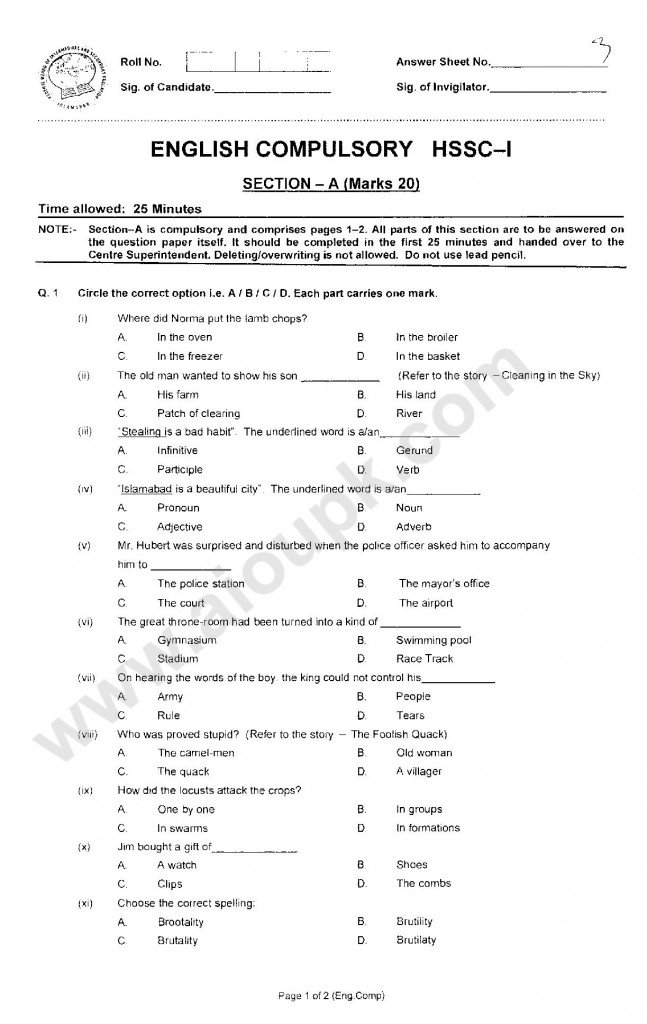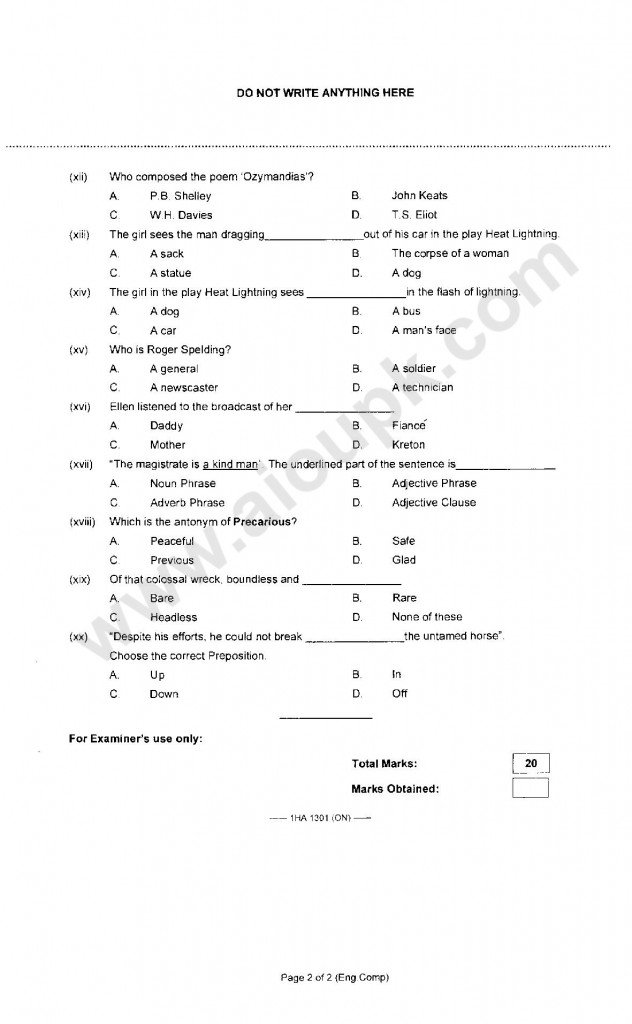 As you see, there are two papers of English Comp. first one is Annual exam and other is improvement / supplementary paper. They are very helpful for your examination preparation. Good luck to all students.
Comments