21 Dec 2014
Farm Income Generating Skills Code 326 FA- AIOU Old Papers
Course Code 326 AIOU Old Paper with name Farm Income Generating Skills (نفع بخش زرعی مہارتیں) also called sometimes Profitable agricultural business is available here of latest year Autumn 2013-14. It is released in mid of 2014 and best for 2015 annual exam. Use it as a guess paper and find imp topics from your book. Have a look on paper :
Subject Name : Profitable agricultural business / Profitable agricultural business
Code : 326
Level : Intermediate FA / F.Sc / I.Com
Year and Semester : Autumn 2013 -14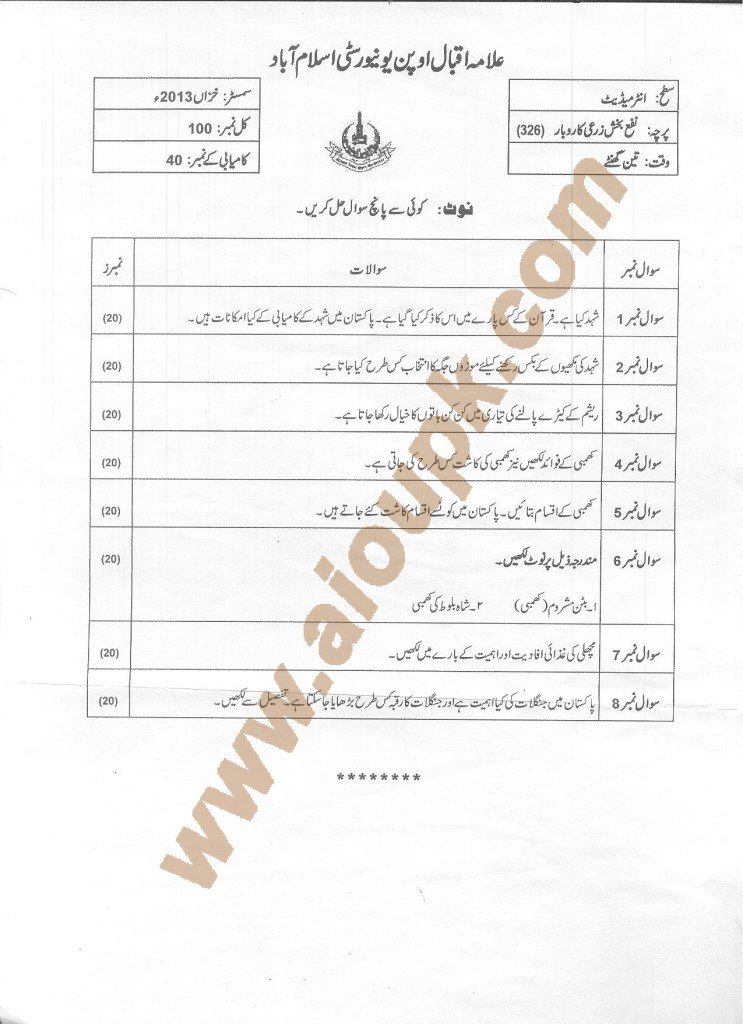 In this paper there are 8 questions and you have to attempt only 5 questions. It is simple paper pattern of AIOU of mostly papers but it is not obvious or fixed for each subject. If you have any question related to this post. Leave it in comments section. Thanks for coming here.