26 Dec 2013
Financial Accounting MBA Code 8501 – AIOU Old Papers of Autumn 2013 – 2014
 Subject Name ->  Financial Accounting
Course Code -> 8501
Level -> MBA
Semester / Year -> Autumn 2012 to Autumn 2014
Type -> AIOU (Allama Iqbal Open University,Pk) Old Papers of MBA Programs
Click on the paper to view in full screen.
Autumn 2013 Old paper of MBA given below :
Side A
Side B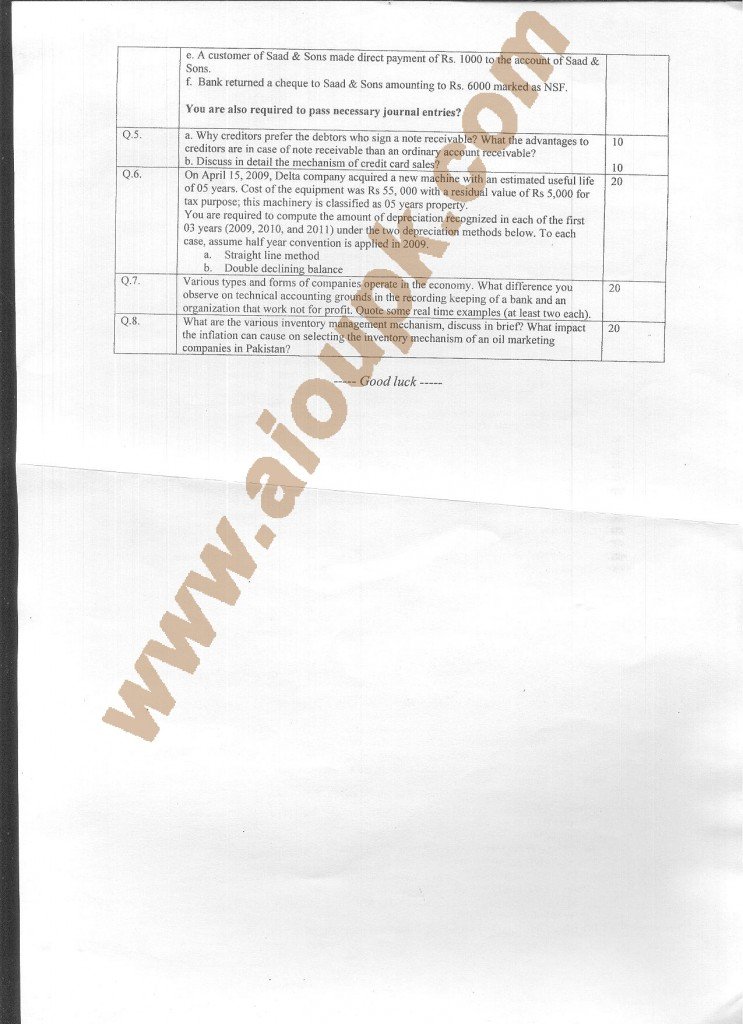 It is old paper from 2012 semester
Accounting is not an easy subject in MBA degree. If you are student of this course you are better known this fact. Therefore I shared latest papers and updated for 2015 final exams now. These papers are very helpful for you and if you only prepare just these question papers correctly, I am sure you will able to solve more than 70% paper of your semester. Also I recommend you to explore the assignments of your course, and follow course contents. Good luck.