07 Apr 2014
French Past Papers for Intermediate Class 11th FBISE 2014
Subject : French (Language)
Level / class : First Year class -11th Intermediate FA /F.Sc (HSSC-I)
Year : 2013 and 2014 
Type : Old Papers / Model Guess papers for Inter level
Board : FBISE (Federal Board)
This paper is in french language.
Top 15 Important MCQ's of French Paper (HSSC)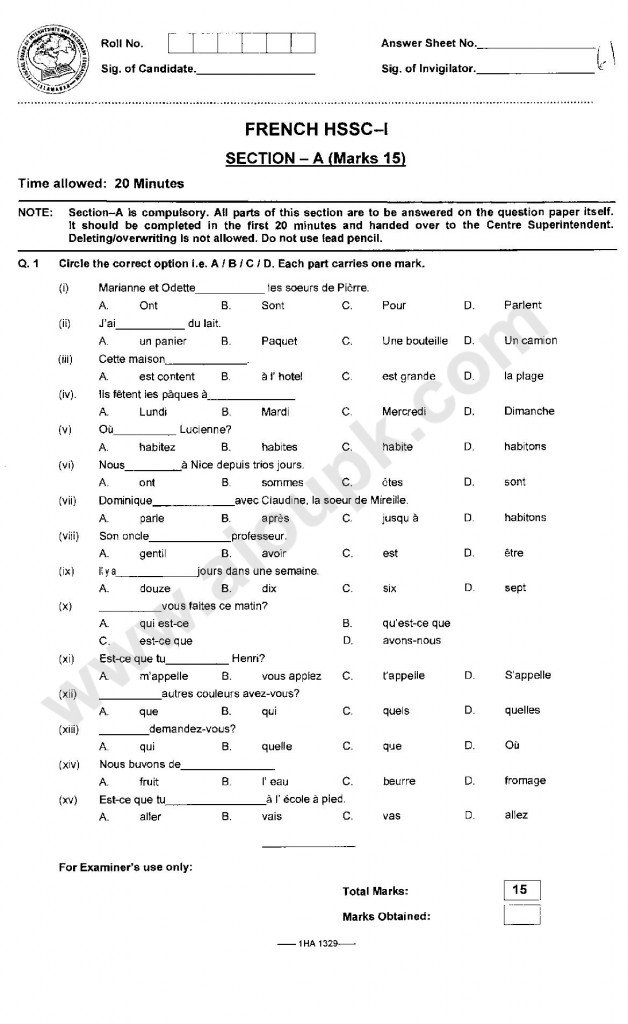 Section – B French Short questions and answers (includes convert sentences from English to French and  vice versa)
Section -C Long questions for exam preparations. + fill in the blanks
This is Inter level previous year paper which help students to understand the pattern of exam as well as you will find all important topics from it. Best of luck for this course.