21 Dec 2014
Human Resource Management Code 8502 MBA/M.Com AIOU Old Papers
Human Resource Management (HRM) Code no. 8502 is a subject of MBA and M.Com in AIOU. Here in this blog Old papers of this course are available. Lets have a look on it :
Subject Name : Human Resource Management (HRM)
Course Code : 8502
Level : Masters (MBA and M.Com) – Business Admininstrator
Semester : Autumn 2013 – latest one released few weeks back in 2014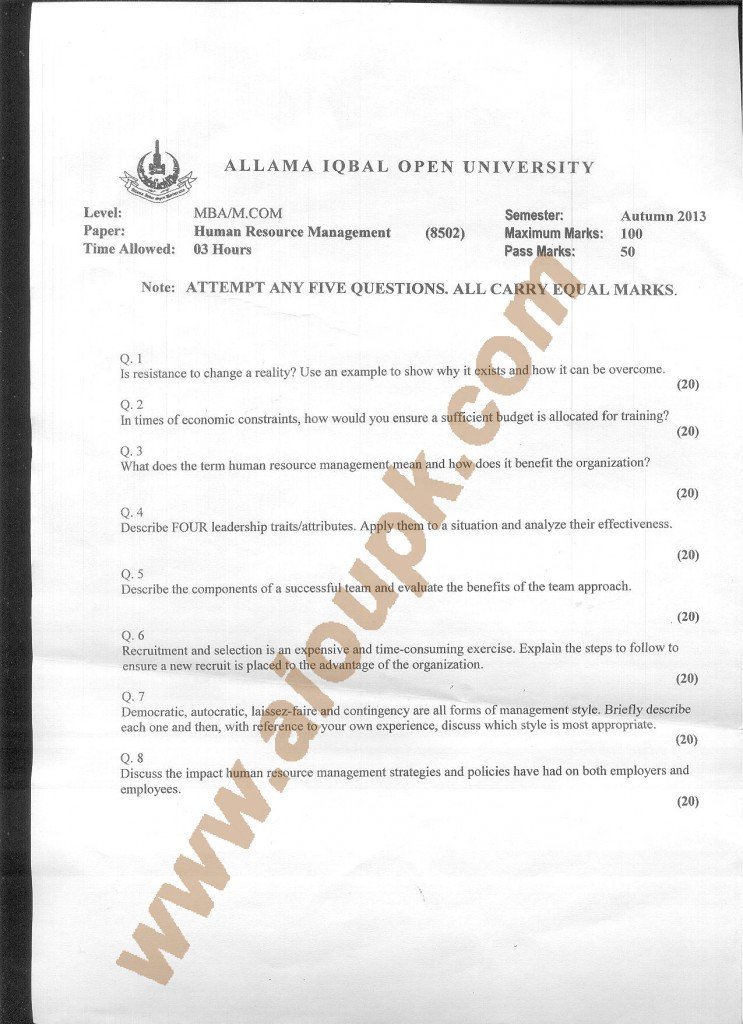 MBA students requested for previous papers, therefore I decided to share some content related to their courses. More stuff is coming in next few days like solve assignments and keybooks. Till then prepare these paper and get ideas how to solve this paper during exam. Paper is so lengthy so time management is your job and your marks depend on it. You should attempt all questions like 5 out of 8 with complete headings and diagrams / figures where required. Good luck for your final exams. Leave comments in case you need further help.
Comments