21 Dec 2013
Information Technology Applications Code 360 FA – AIOU Old Paper Autumn 2013
Subject : Information Technology Applications (ICT)
Course Code : 360
Level / Class : Intermediate (FA)
Semester : Autumn 2012 to 2013
Type : AIOU Sample / Old Papers
Medium : English and Urdu
Click on the paper ti view in large screen
First of all see latest examination question paper of Autumn 2013-14 was held on June 2014 in all centers of open University across the country.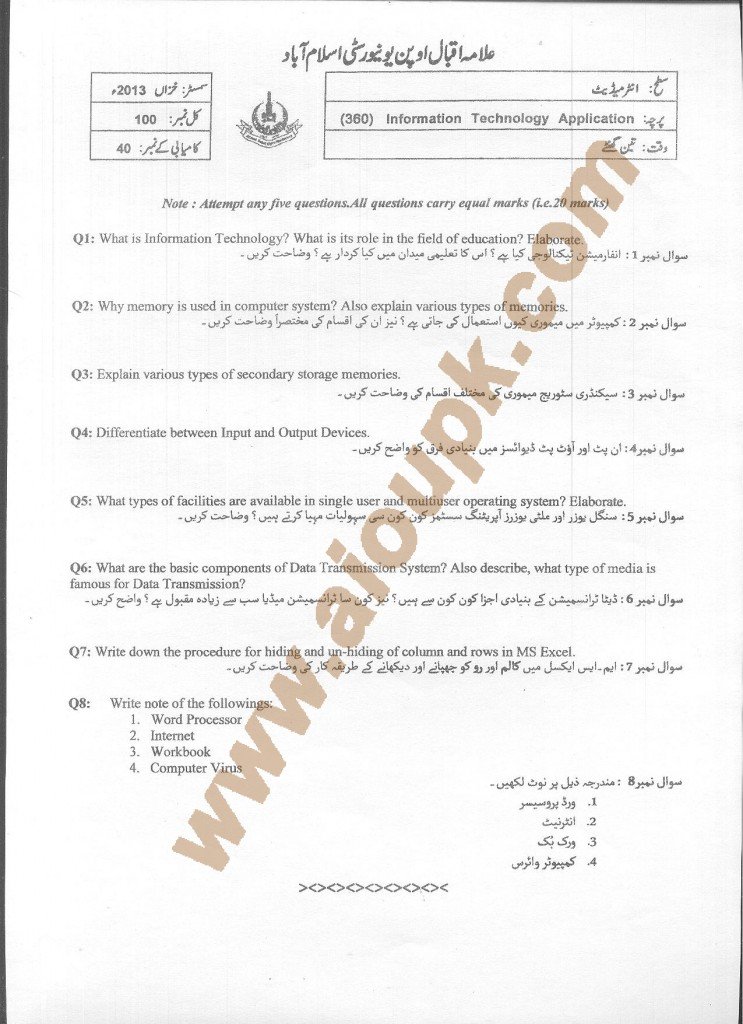 This one is little bit old paper was released on 2012 in Autumn season.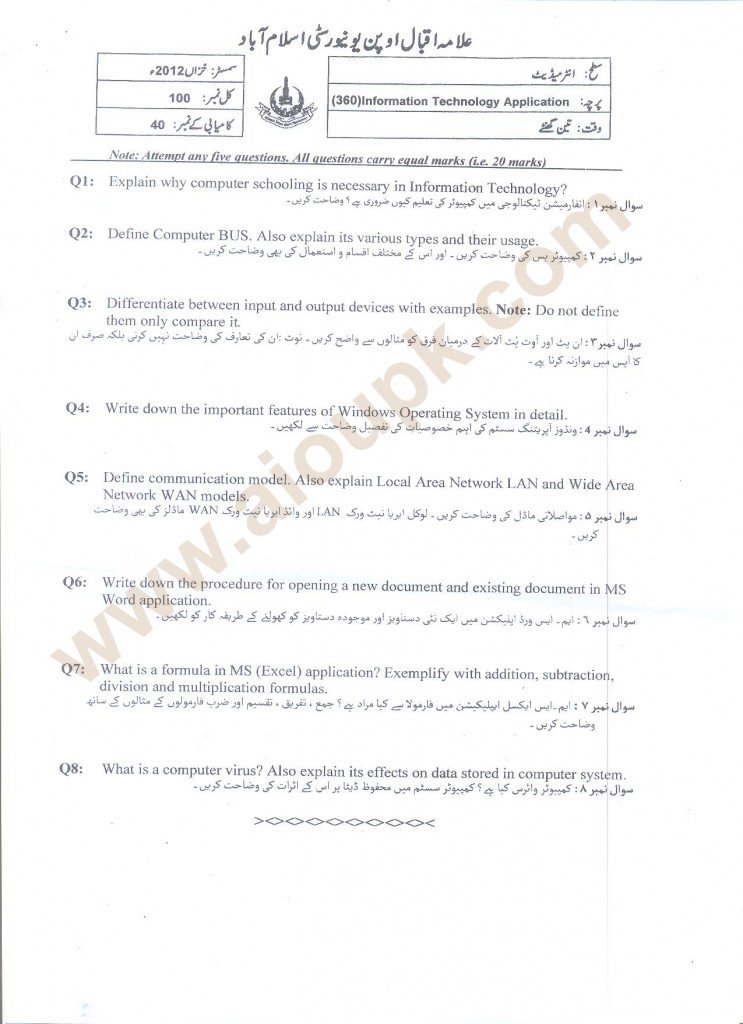 This subject Information Technology Applications Code 360 offered to students of AIOU in FA and F.Sc level. It is related to Computer and its applications. It supports both languages like Urdu and English. You should explore it to find the imp and guess question from these old papers. Still if you have any issue regarding this subject. Please feel free to ask us via contact form or in comments. We already published free solved assignments and exam papers with notes about this subject due to huge requests. Thank you for being a part of this blog.
Comments