22 Feb 2014
Iqbaliaat Code No 303 Intermediate – AIOU Old Paper Spring 2013
Subject Name : Iqbaliaat (اقبالیات)
Course Code  : 303
Level : Intermediate (FA/F.Sc/I.Com)
Semester : Spring 2013
Type : AIOU – Allama Iqbal Open University Old Papers are available here.
Also See Other Papers and Stuff of this Program Below : 
Autumn 2013 Old Paper of 303 – Iqbaliat 
This is Spring Season Semester Paper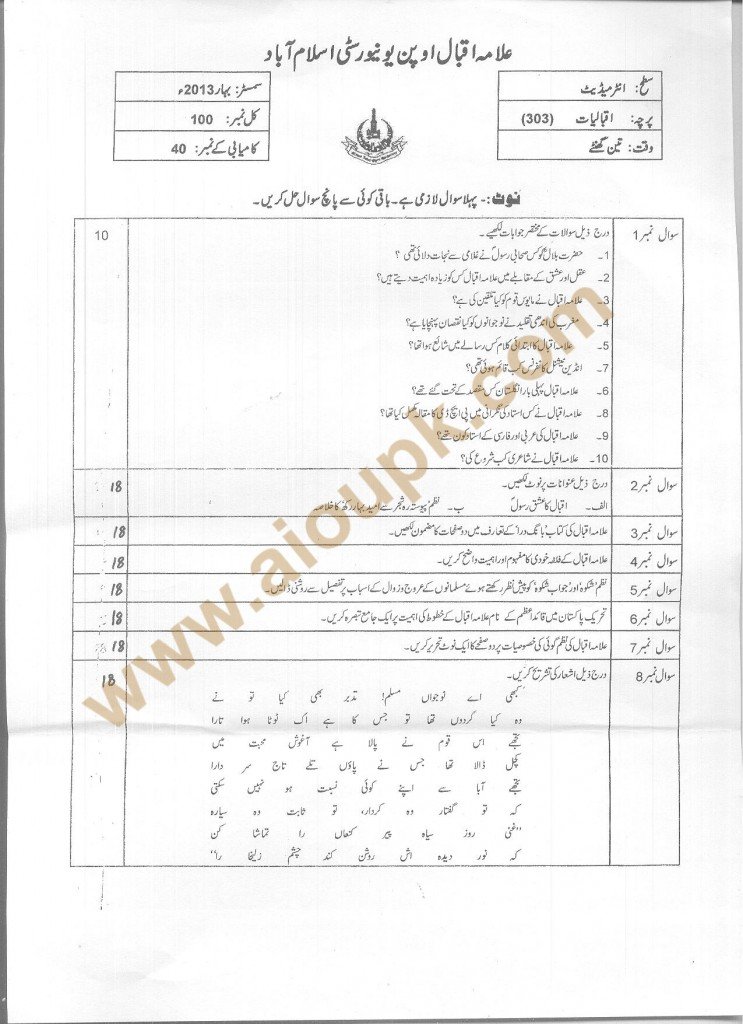 This subject is offered by Open University in Intermediate level students (FA). Here after explore these papers you guess what type of questions are imp and pattern of your exam. Good Luck.