27 Feb 2014
IT (Information Technology) Code 260 Basics AIOU Old Papers Spring 2013
Paper Name :  IT (Information Technology) Basics
Course Code  : 260
Level : Matriculation (9th – 10th) 
Semester : Spring 2013
Type : AIOU – Allama Iqbal Open University Old Papers are available of all programs.
Also see Other Papers and Study Stuff related to this Subject below :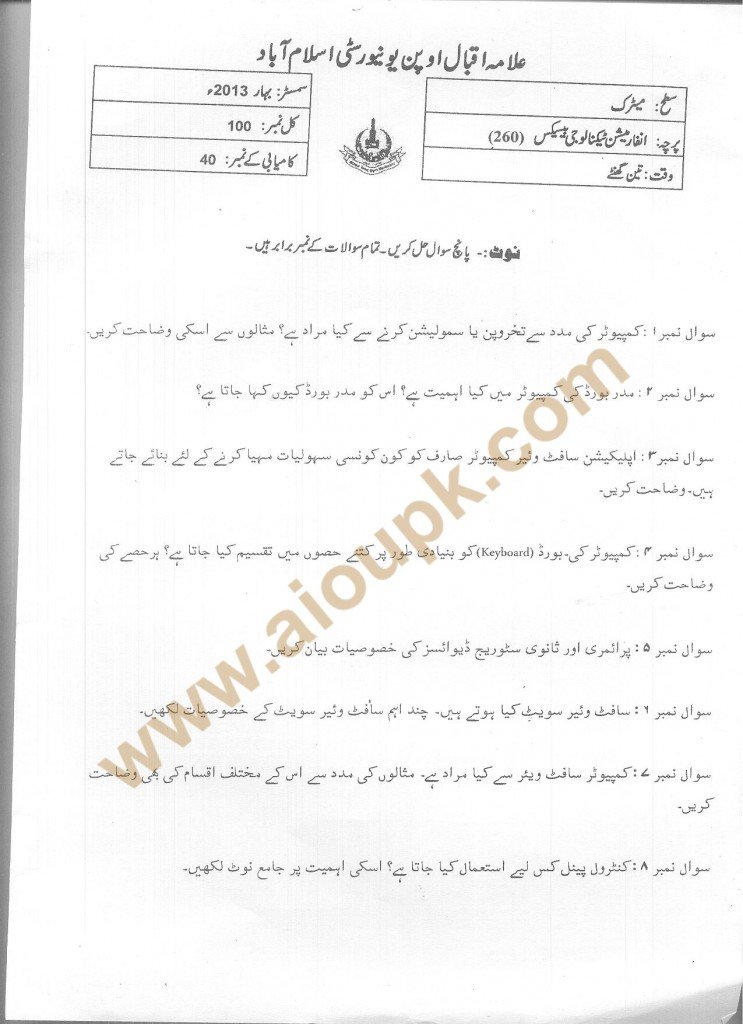 We have complete notes and solved assignments of Subject IT and ICT basics code 260 for SSC Matric. You can also find here keybooks and guess papers which will help you to prepare your exams.