21 Feb 2014
Magazine Journalism Code 449 BA – AIOU Old Papers Spring 2013-14
Subject Name : Magazine Journalism

Course Code  : 449
Level : Bachelors (BA)
Semester : Spring 2013
Type : All Allama Iqbal Open University (AIOU) Old Papers of Spring 2013 Semester are available for free download here.
See Other Stuff and Papers of Code 449 below :
This is latest exam paper of Autumn 2013 which is released in June 2014.
This is another old paper of Magazine Journalism for Semester Spring 03 -14 :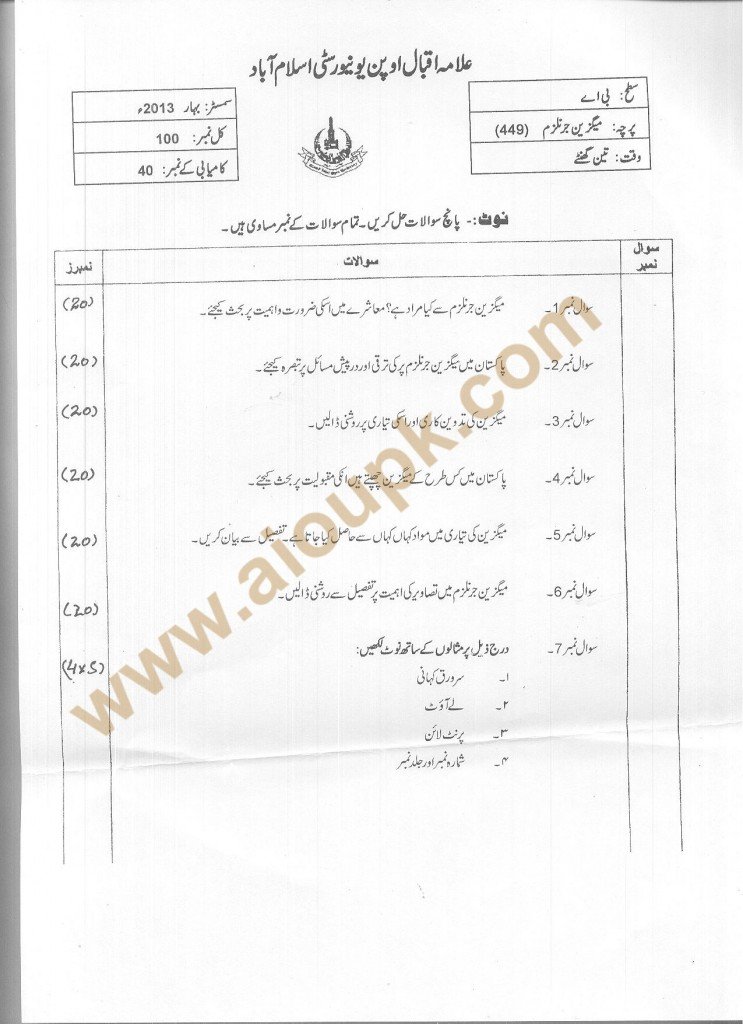 It is bachelors BA level course offered by Open University to all students of media specially.These are important questions for your examinations point  of view. Best of Luck. Don't forget to share your feedback below. These are best guess papers for 2015 year so take them seriously, You can solve about 70% of your final exam if you just prepare them. Thank you….