21 Feb 2014
Modern Muslim World Code 407 BA – AIOU Old Paper Autumn 2013-14
Subject Name is : Modern Muslim World (Jadid Dunya-e-Islam جدید دنیائے اسلام)
Code Number  : 407
Level : Bachelors (BA)
Semester : Spring  and Autumn 2013 – 2014
Type : Allama Iqbal Open University (AIOU) Old Papers of 5 years 
Recommended Topics for you :
Past Paper of Autumn 2013 Code 407 
Spring Semester 2013 Old Paper of MMW (Modern Muslim World)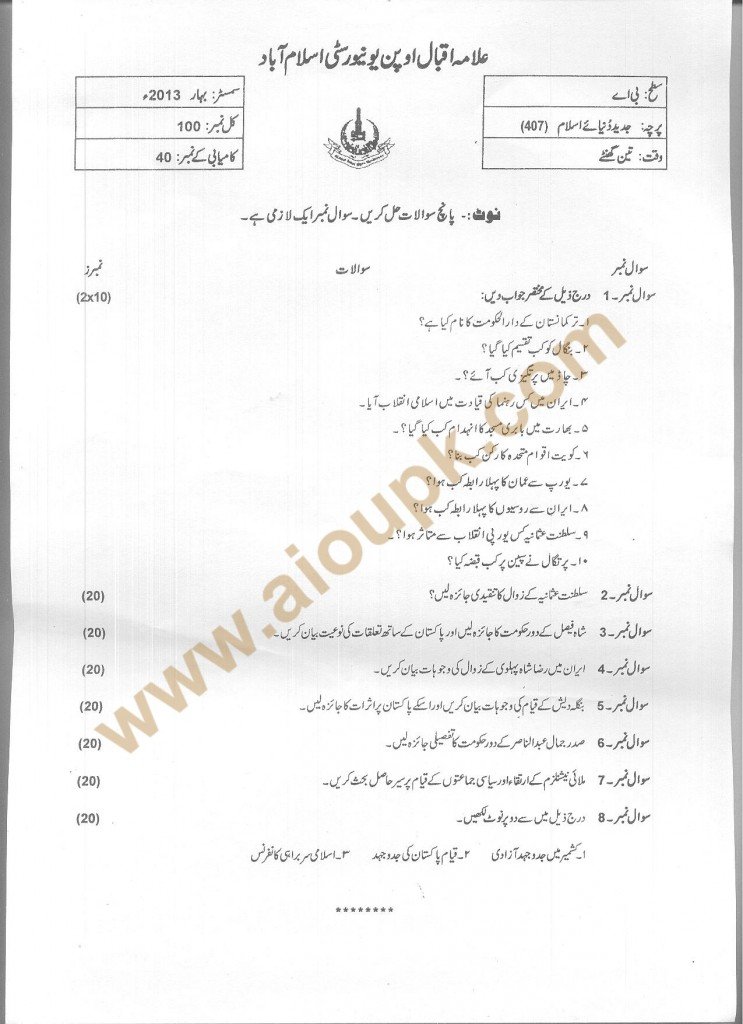 As you see here are all Latest papers are regularly updated with time. This time we updates previous papers and guess , notes for Muslim World course which is offered by Allama Iqbal Open University in Bachelors in Arts BA programs. These exams are released in 2014 and best  to understand the pattern for the examination of 2015 final exams. Thank You for visiting us. Stay tuned and bookmark this page for future use.
Comments