22 Feb 2014
Muslim History of Sub Continent Code 321 – AIOU Old Papers Spring 2013
Subject Name : Muslim History of Sub Continent (تاریخ مسلمانان برصغیر)
Course Code  : 321
Level : Intermediate (FA/F.Sc/I.Com)
Semester : Spring 2013 / Autumn 2013-14
Type : AIOU – Allama Iqbal Open University Old Papers are available here.
Also See Other Papers and Stuff of this Program Below : 
Autumn 2013 Old Paper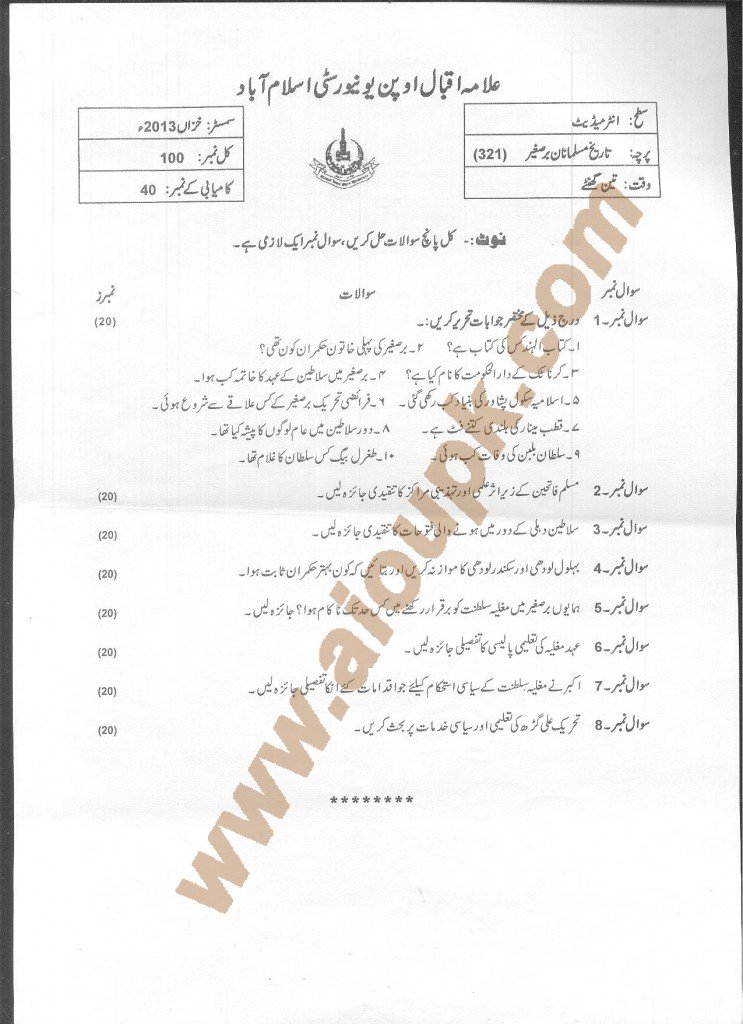 Spring 2013 old paper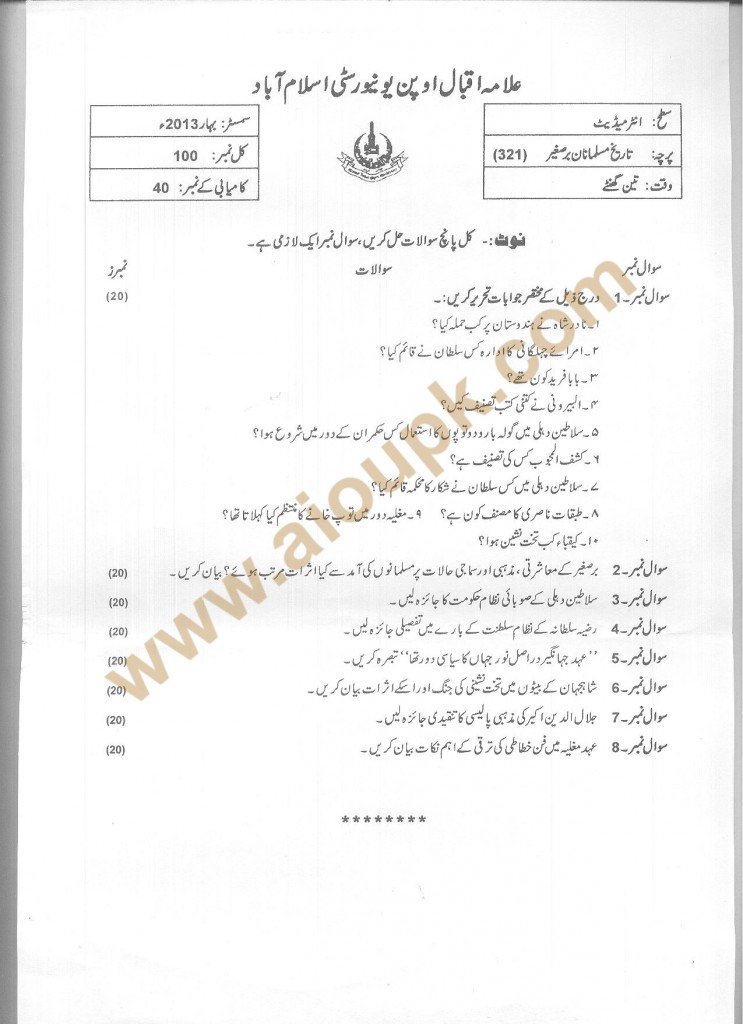 These paper surly helpful for you. Use these papers to find the best and important topics which may ask again in your paper. Understand the pattern of your exam. Please share your thoughts and questions in comments.
Comments