21 Feb 2014
Principles of Journalism Code No. 430 BA – AIOU Old Papers 2014
Subject Name : Principles of Journalism (Usool-e-Sehaafat اصول صحافت)

Course Code  : 430
Level : Bachelors (BA)
Semester : Spring  and Autumn 2013 – 2014
Type : All Allama Iqbal Open University AIOU Old Papers are available here…
See Other Stuff and Papers of Code 430 below :
AIOU Old Paper Code 430 of Autumn 2013 – 14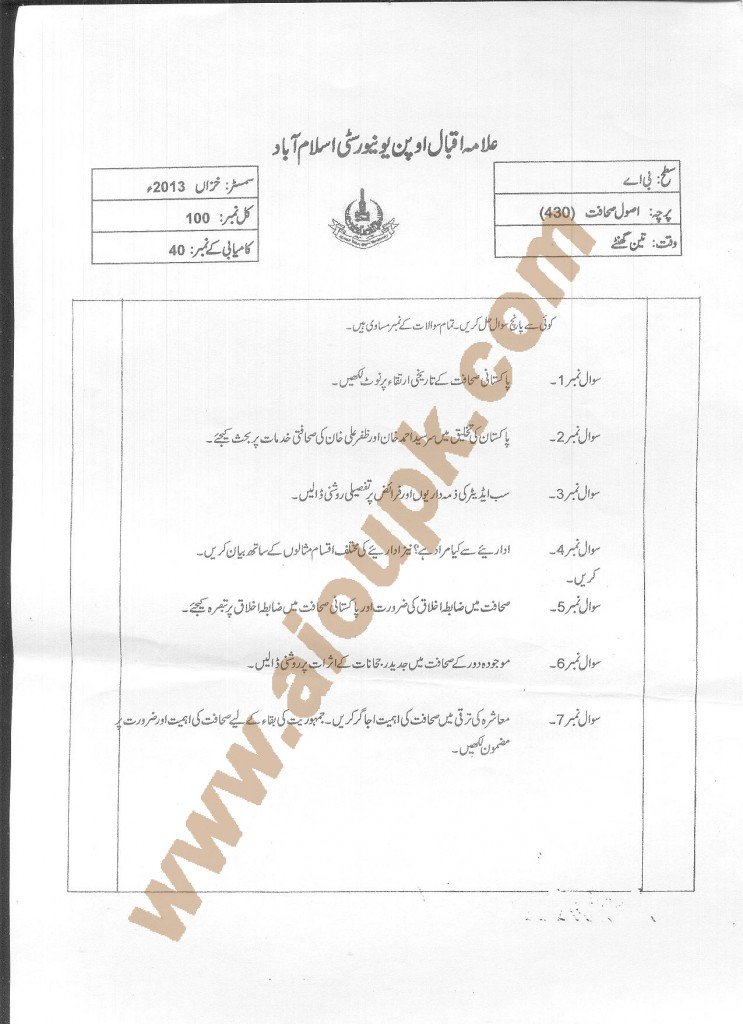 Previous Semester Past Question Paper of Spring 2013
Principles of Journalism is also known as Usool-e-Sehaafat in local language. It is Urdu medium subject offered by Open University in Bachelors BA level programs. Its is also comes in the category of full credit courses. Here we provide you complete assistance regarding this subject. You can find latest exam papers, guesses, and notes even Keybook of this course is also available.We last update examination paper which are released in 2014 and highly recommend to use as a guide for 2015 and later semesters. Best of luck for your exams. Keep share it with other students to help out your class fellows. Do comments below if you need any further help in this regard. Thank You.
Comments