13 Feb 2014
School Organization Code 513 B.Ed – AIOU Old Papers Spring 2013 – 2014
 Subject Name : School Organization (Nazm-o-Nasq Madrssa نظم و نسق مدرسہ)
Course Code : 513
Level : Bachelors (B.Ed)
Semester : Spring 2013 /Autumn 2013-14
Type : Past Papers of Allama Iqbal Open University (AIOU)
You Also Like to Read :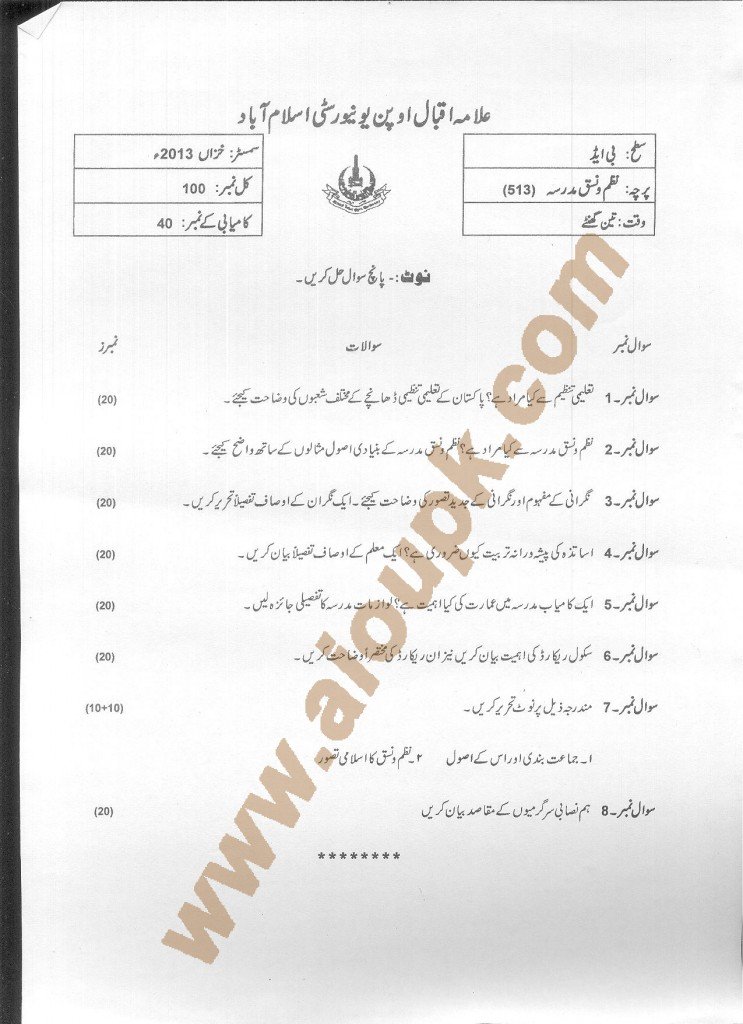 For Spring Semester 2013-14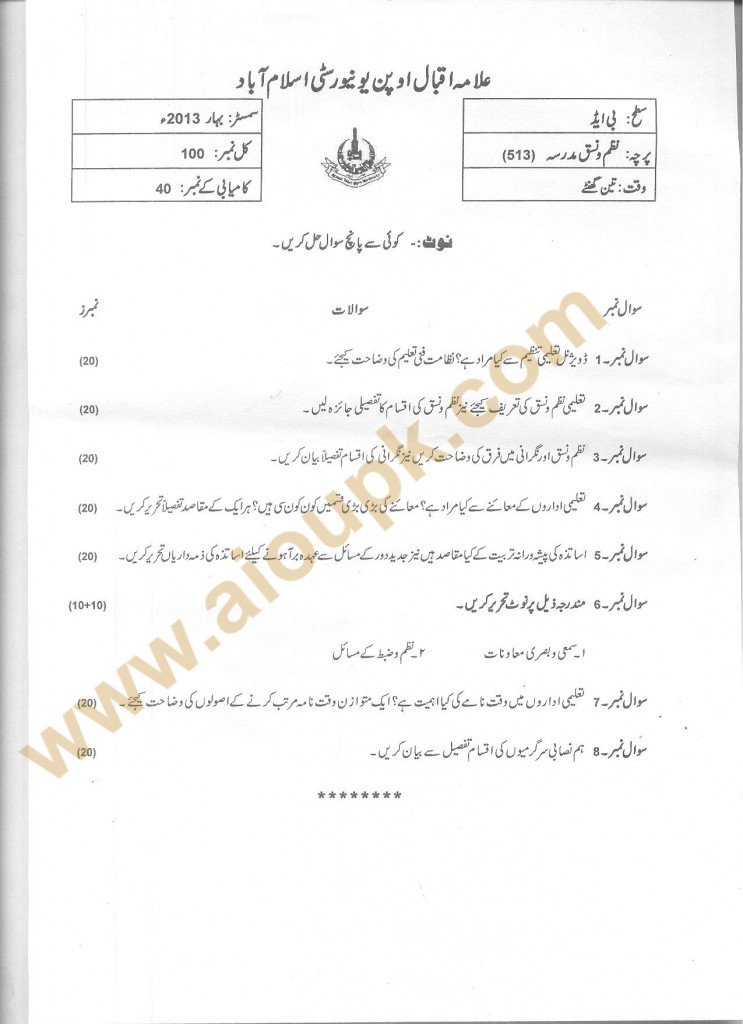 It is another program / subject of Bachelors of Education B.Ed offered by Open University AIOU to their students. As you know it is time consuming for everyone to learn full book specially when your final exams are near and you have no time. It is best idea to just prepare important questions and main topics from the whole books. So here I shared some old papers from latest semesters of 2014 and best for 2015 and 2016 final exams. You can also see solved assignments and guess papers of this course already published on this blog. If you need any other help about this subject or have any question in your mind. Please feel free to ask in comments. Also give suggestions and feedback to provide more better services to all students.