14 Apr 2014
Statistics Model /Guess / Past Papers HSSC-I – Federal Board 2014
Subject Name : Statistics (STATS)
Level : 11th Class – 1st Year / Intermediate – FA / I.Com / ICS / F.Sc
Year : 2013 – You can get help for exam preparations of 2014 – 2015
Board : FBISE – Federal Board
Type : Previous Year papers / Model Guess Paper
Page No 1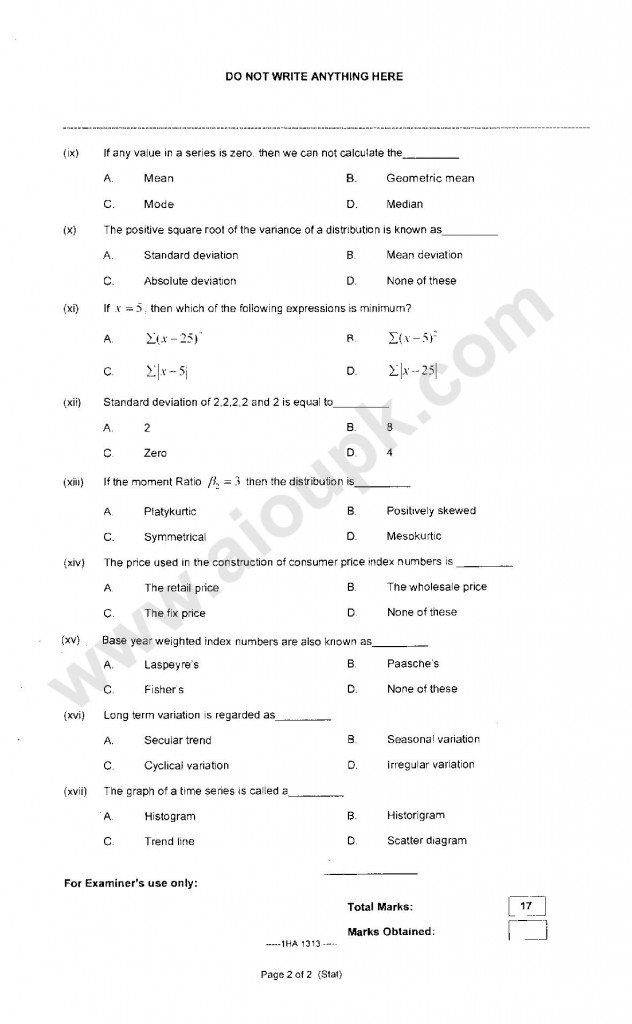 Page No 2
Page No 3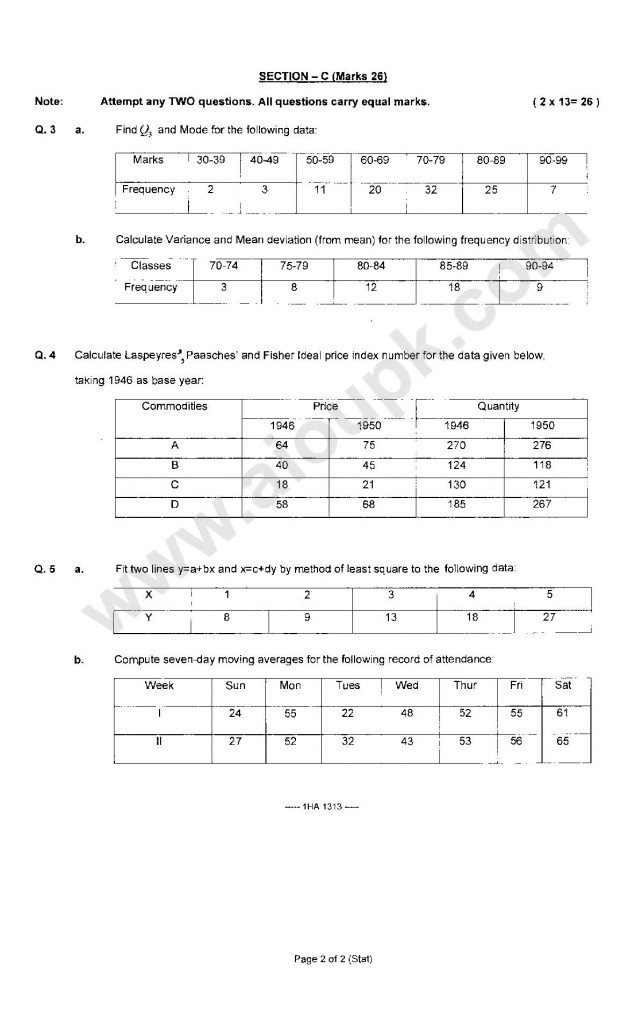 Statistics is offered by Federal board in ICS and I.Com. It is not very difficult subject. It is nearly seems like mathematics but actually it has formulas, statements questions and theory is also included in the course of stats like definitions of different terminologies like probability. You can expert in this subject by solving more and more questions. It is same like maths, you need more practice and got idea where what formula fits to solve available problem.
From our side, Best of luck to all students of stats 🙂
I try my best to provide solution of these past year papers asap.
Comments