22 Feb 2014
Teaching of Islamic Studies Code 654 B.Ed – AIOU Old Papers Spring 2013
Subject Name : Teaching of Islamiat (تدریس اسلامیات)

Course Code  : 654
Level : Bachelors (B.Ed)
Semester : Spring 2013 / Autumn 2013-14
Type : AIOU – Allama Iqbal Open University Graduation Level Old Papers are available.
Updated : Autumn 2013-14 Paper :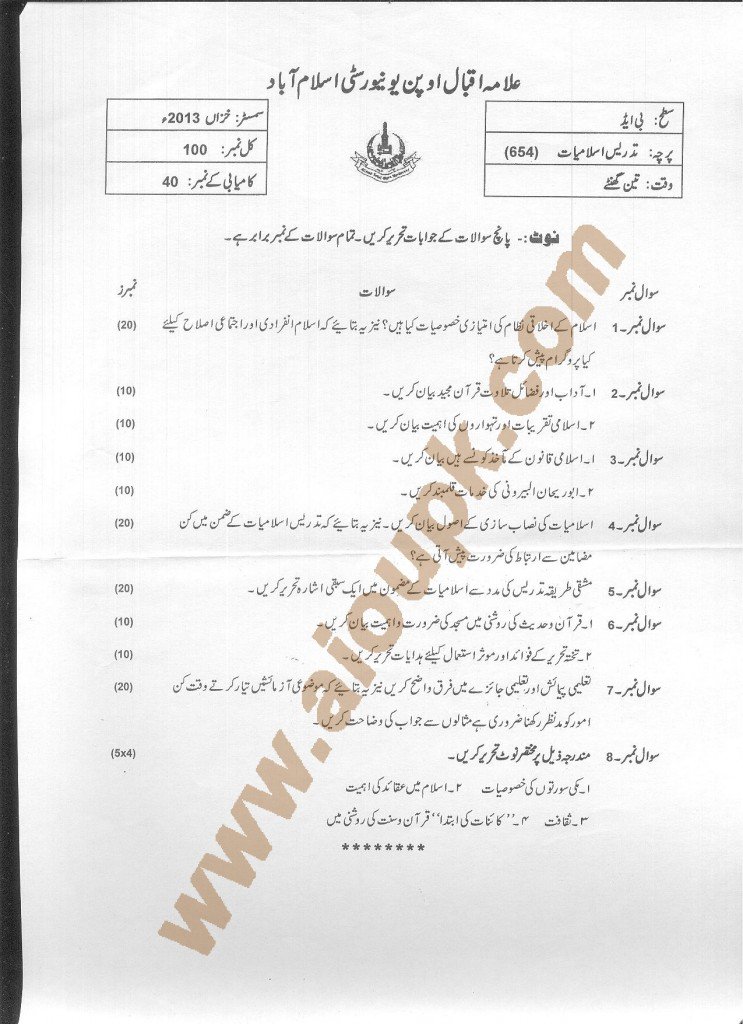 Spring 2013 Old Paper of Teaching of Islamiat / Islamic Study here: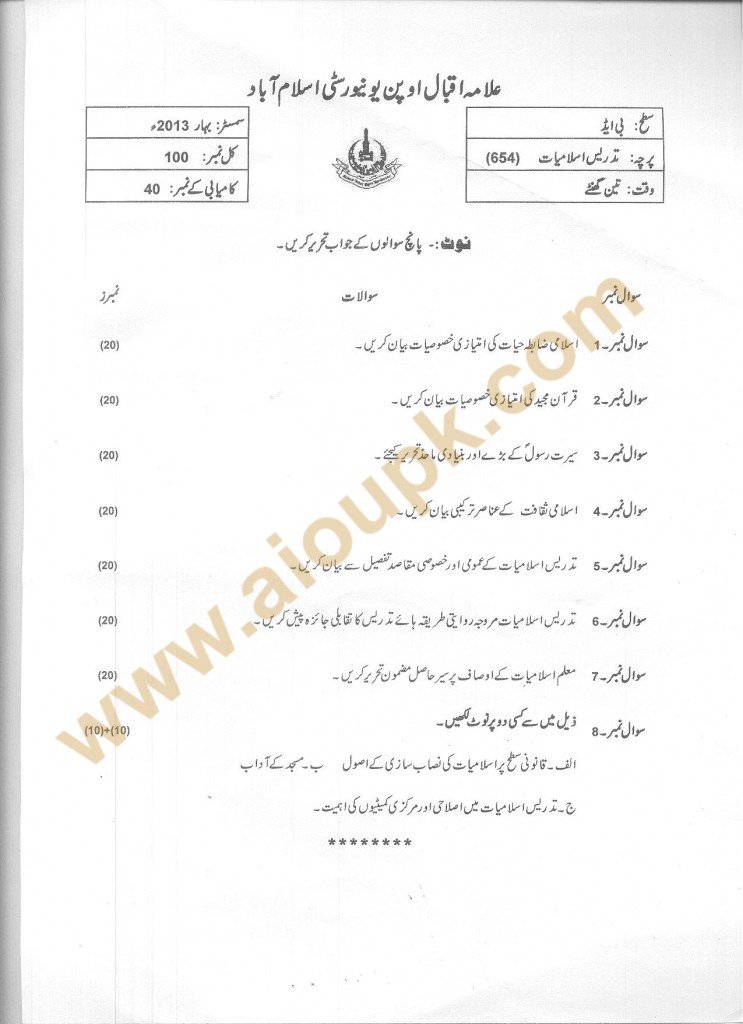 Bachelors B.Ed has another subject for students called Teaching of Islamic studies, it not tough subject as all we are Muslims in Pakistan but still it is difficult for some students when we talk about Arabic So here is a solution, See all the old papers given above and try to understand the important Questions as well as prepare whole book if you have time to get excellent marks. Good Luck for your future.
Comments