20 Dec 2014
Teaching of Mathematics Code 661 B.Ed AIOU Old Papers Autumn 2013 -14
Hi there, Teaching of Mathematics Code 661 Old papers of AIOU (Allama Iqbal Open University) are available here.
Subject Name : Teaching of Mathematics
Course Code : 661
Level : Bachelors of Education B.Ed
Year and Semester : Autumn 2013 /2014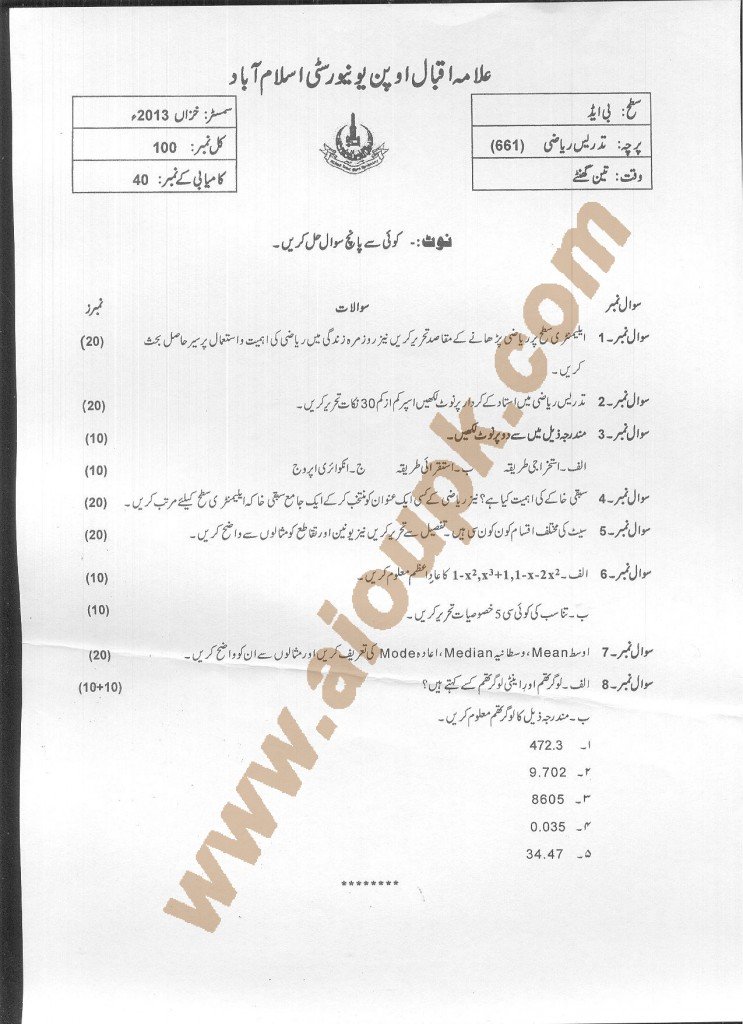 This subject Teaching of Mathematics is offered by AIOU in B.ed general program, It is full credit course. In above post I shared previous semester Old Papers for you. It is very helpful for all students because it help you to know about the pattern of exam as well as important topics. Good luck to you.
Comments