22 Feb 2014
AIOU Past Papers Code 349 Plants Protection – Spring 2013
Subject Name : Plants Protection (پودوں کی حفاظت)
Course Code  : 349
Level : Intermediate (FA/F.Sc/I.Com)
Semester : Spring 2013 and Autumn 2013-14
Type : AIOU – Allama Iqbal Open University Old Papers are available here.
Also See Other Papers and Stuff of this Program Below : 
Autumn Semester latest paper of 349 :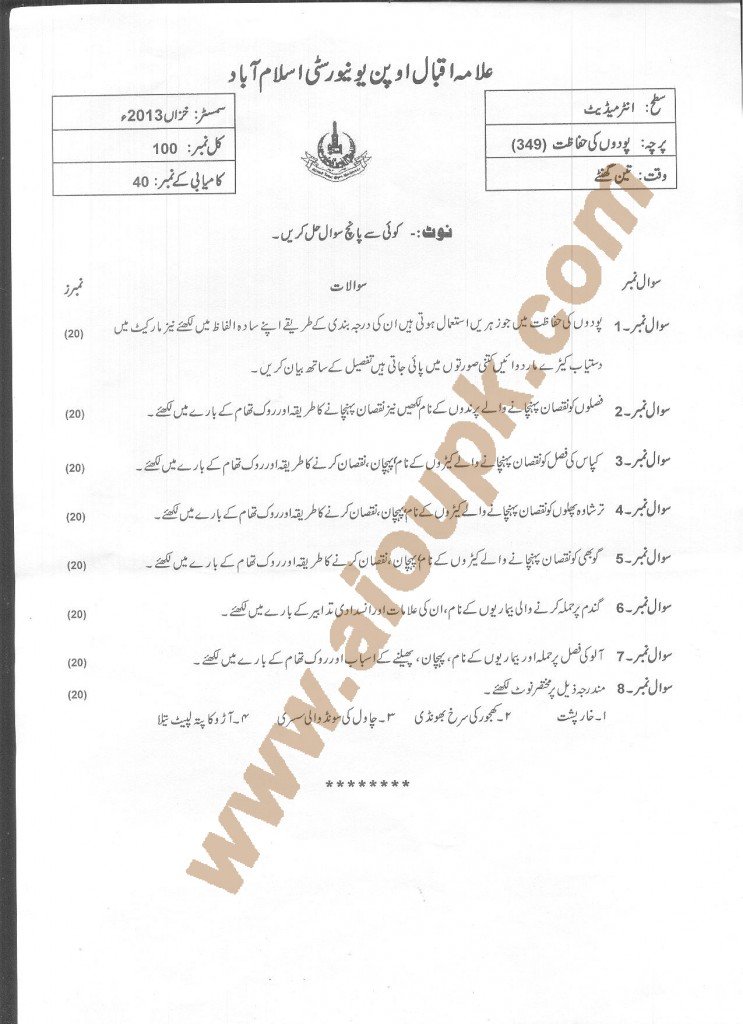 This was released on 2013 in Spring season :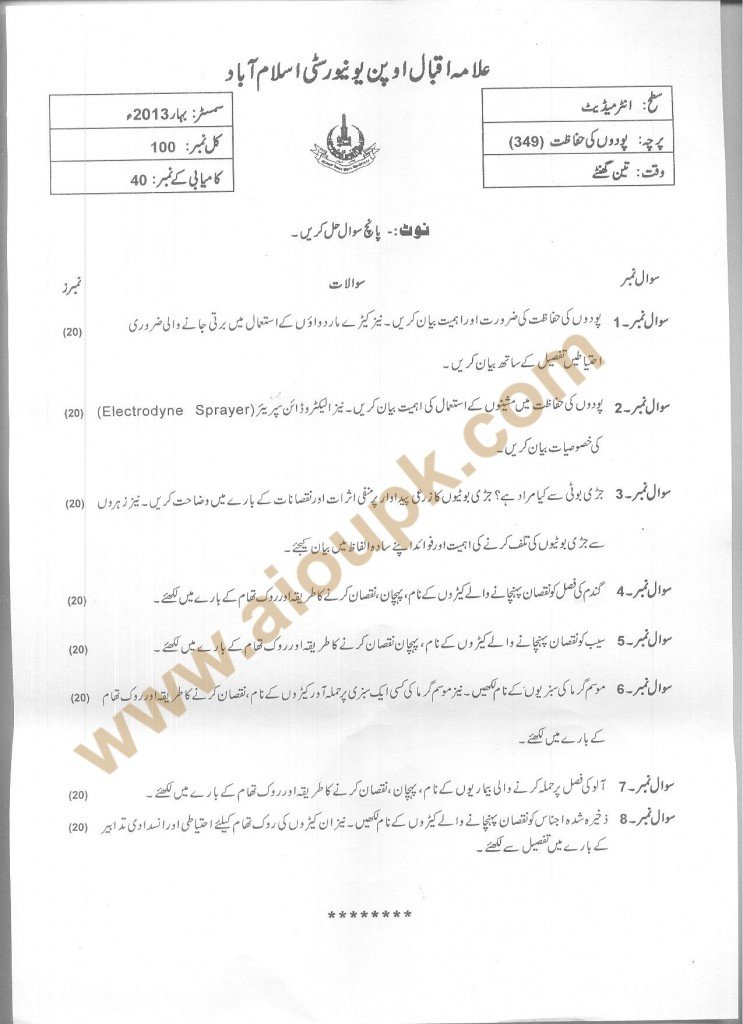 Here all 5 years old papers, solve assignments and important guess / sample questions are available of this course. Best of luck for your Exams.