22 Feb 2014
IT Applications Code 360 – AIOU Old Papers & Solve Assignments 2013 – 2014 (Intermediate)
Subject Name : Information Technology (IT) Applications 
Course Code  : 360
Level : Intermediate (FA/F.Sc/I.Com)
Semester : Spring 2013
Medium : English +Urdu
Type : AIOU – Allama Iqbal Open University Old Papers are available here.
Also See Other Papers and Stuff of this Program Below :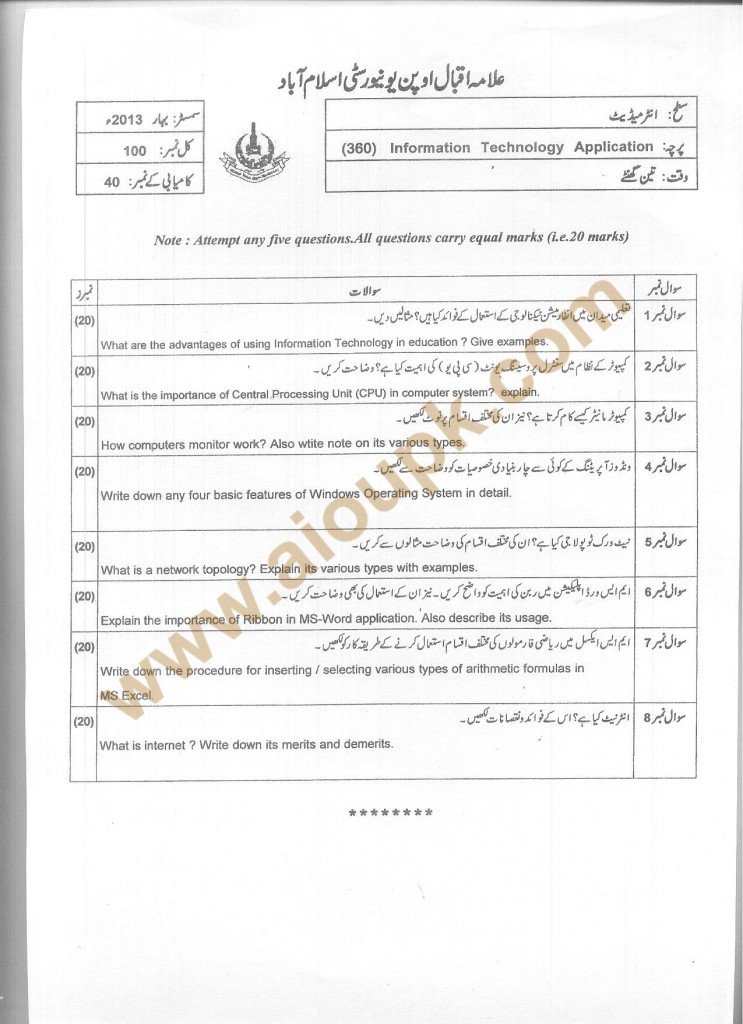 It is Computer Science / IT subject for Inter level students offered by University, We have complete Books on this subject plus solution of latest assignments are also provided to all students for free. The above papers will help you to understand the pattern of this subject. Any question /query is more than welcome. Thank you.
Comments