01 May 2014
Biology HSSC-II Guess / Past Papers – 2nd Year Federal Board FBISE 2014
Subject Name is : Biology 
Class : 12th – HSSC-II (Second Year of Intermediate / F.Sc – Pre-Medical)
Year : 2013 / 2014
Type : These are Past papers of Biology/ you can use them as Guess Topics and Questions. It will help you to understand the pattern of this paper.
First Annual Paper of Biology of 2nd Year – Section "A" MCQ's
Part B and C (Long and Short questions of Biology for 2nd year FBISE)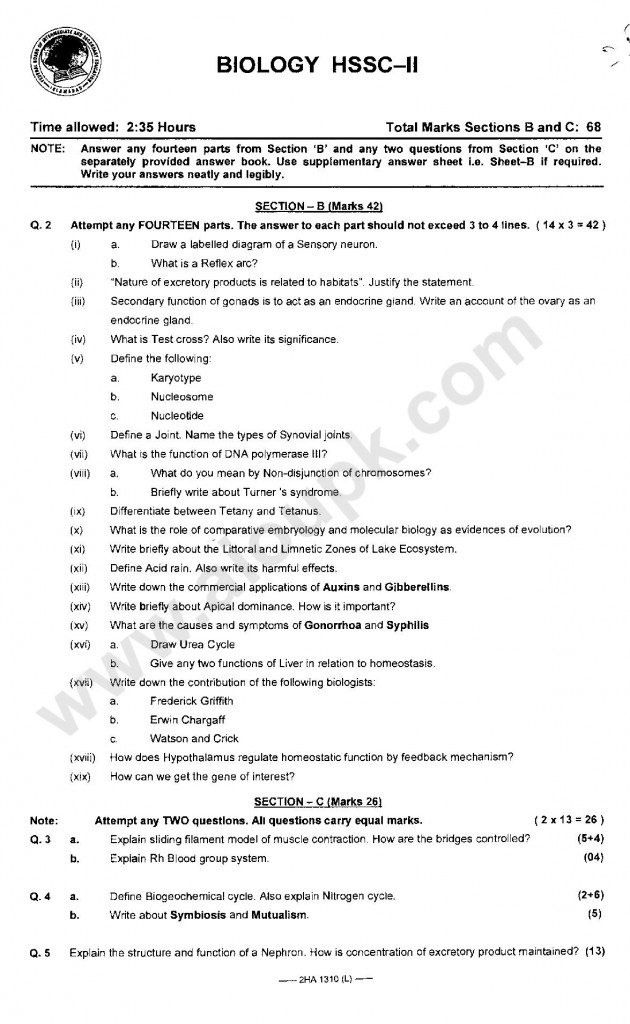 Supplementary Paper of Biology 2nd year – Federal Board 2014
Section "A" Multiple Choice Questions for Supply Paper of BIO
Section B and C of Bio – 2nd Paper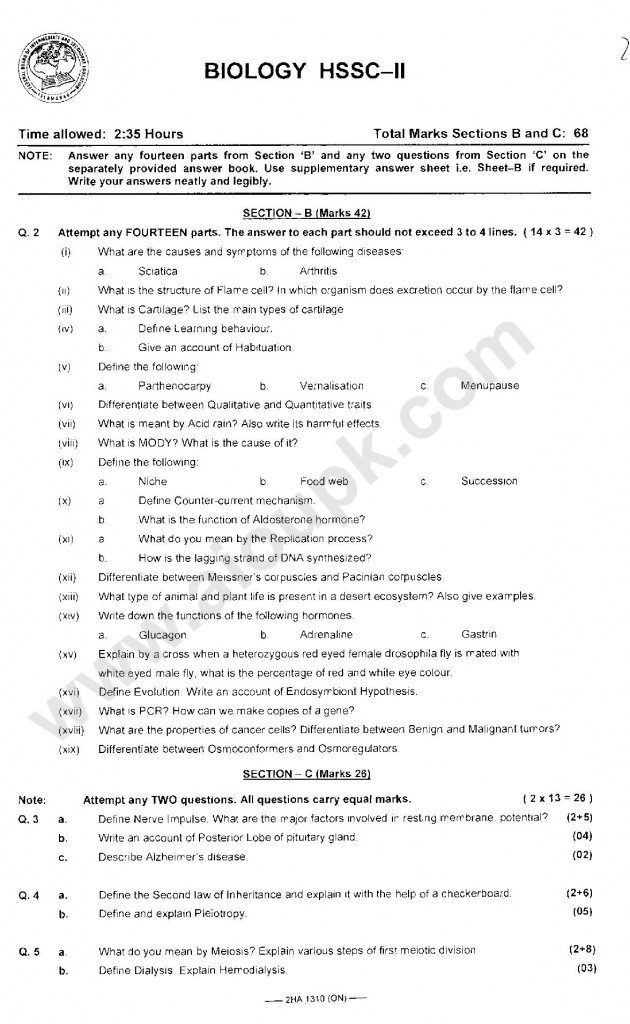 So these old papers I share above because these are considered important for exam point of views, although some says that there are no chances to make exam from last year papers but they will help you to understand the pattern as well as you should solve all questions from last 5 years past papers, so you got idea, how much hard work you need. I will soon update solution of papers too. keep in touch. Good Luck.