24 Aug 2014
DAE Old Paper Islamiat & Pak Studies for First Year GEN-111 (Part B) 2014
Diploma of Associate Engineering DAE Old Papers of General Group Islamic Studies and Pakistan Studies are available here of 2014 for 1st Year and Part B.
Subject Name : Islamiat and Pakistan Studies
Code : GEN – 111 
Level : DAE – Diploma level – It is common for all technologies 
For Muslim Students
Part B – For First Year Students
Year : 2014 (DAE / IA – 2014 /01) 
This is previous year paper, You can only find here updated model, Guess and past papers. These will be help you to understand the complete pattern of your exam as well as you got idea which topics are more important from your book.
Let's have a look, Exam papers are given below, as you know there is only single paper for both Islamiat and Pak study exam and It is compulsory for all technologies.
Also see Your Favorite Post here : Paper code 111 for DAE Students 2013
Page No. 1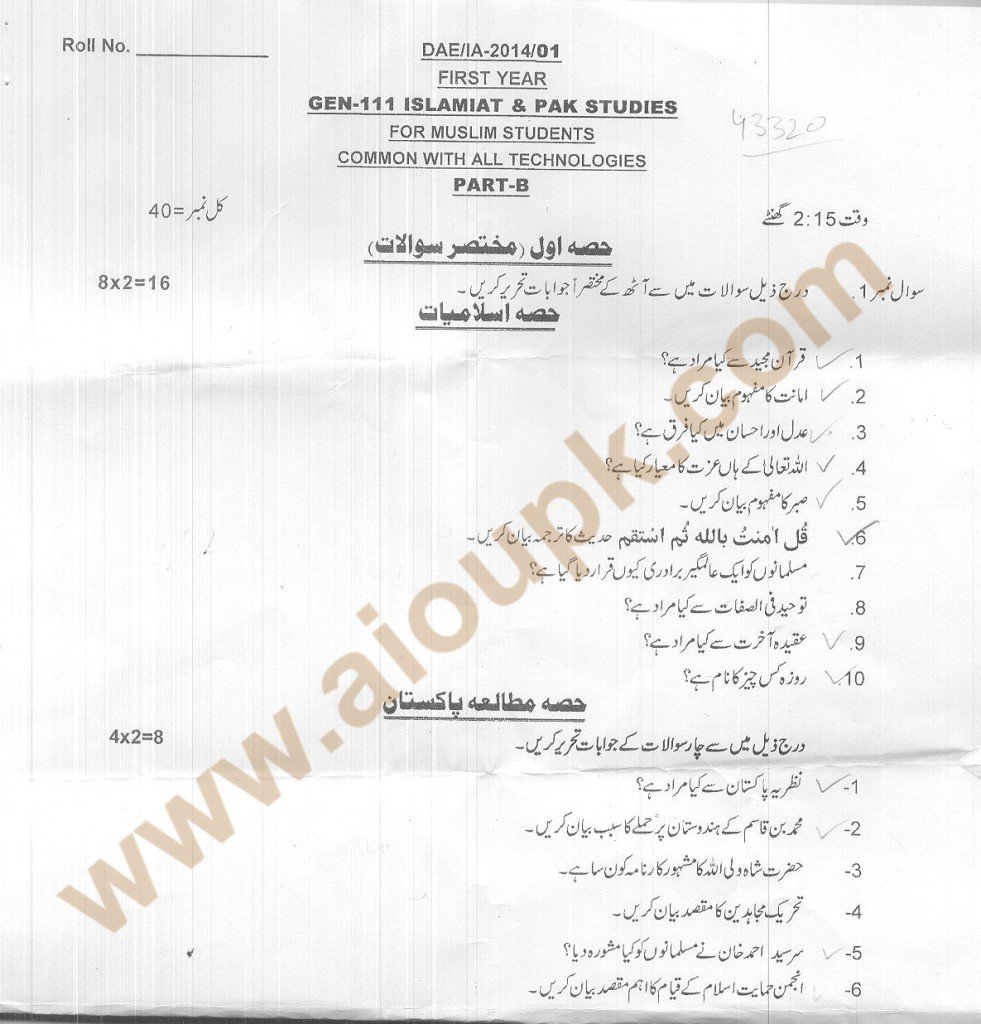 Page No. 2
It is Urdu medium subject, book is also common for both subjects. So it was latest one which is released in June , 2014 by Technical board. Keep in touch with us for more helpful stuff related to your courses, We also provide solved papers and notes for your subjects. Feel free to ask any question in comments, your suggestions and feedback is also more than welcome.