09 Aug 2014
DAE Past Papers English ENG.112 for All Diploma Technologies 2014
Already we hared many past papers for diploma level students and here is another old papers for DAE students. It is released on June, 2014. English and it is for all students because English subject is common with all technologies.
Subject Name : English
Code : ENG . 112
Part B
Board : PBTE – Punjab Board of Technical Education
Year : 2014
You may be interested in following Post :
Paper is given below in high quality /resolution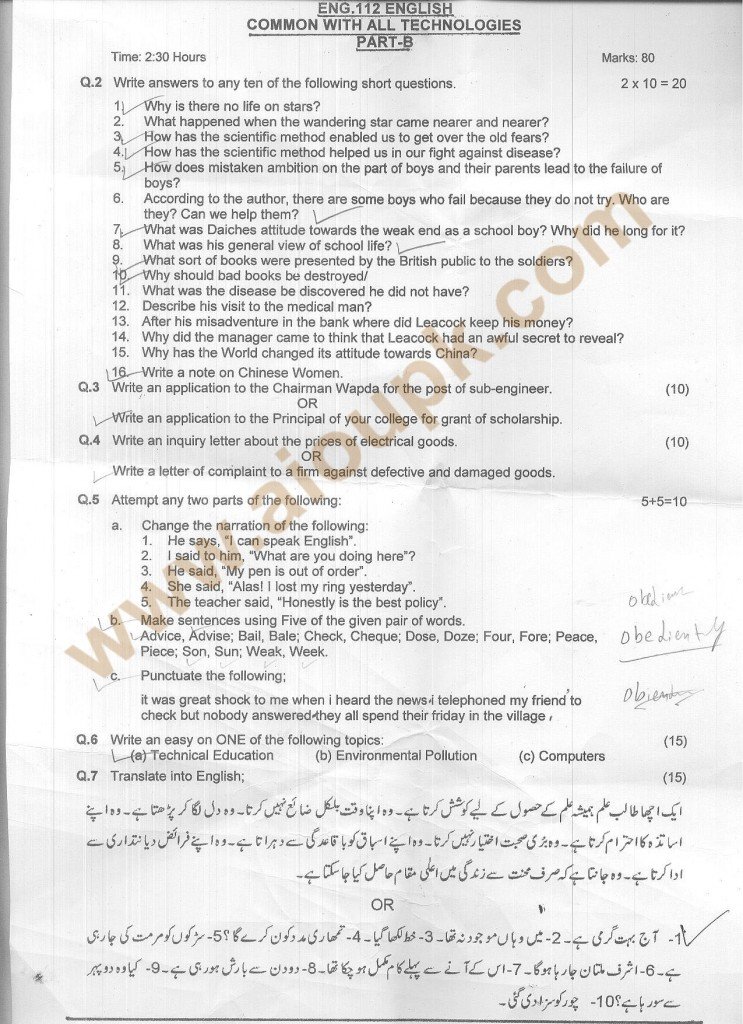 This is most important subject for all students, you should prepare it too before sitting in your real annual exam because you got idea how to solve your DAE exam and what is the pattern of this course. I am sure, it is helpful stuff for you and you should share it with other students too. If you need nay help or have any question, feel free to ask in comments below. Keep in touch with us for continue receiving more useful study material here.
Comments