19 Dec 2014
DAE Solved Papers of Islamiat & Pak Studies GEN 111 – 1st Year Part A & B
Islamiat and Pakistan Studies Solved past papers and Guess papers from objective to subjective for DAE education (Diploma of Associate Engineering) students. It is general category subject and compulsory for all students no matter you are from Electrical, civil, mechanical, IT any other technology. In the DAE course (1st year) Islamic studies and Pak Studies both are combined as a single subject. Here I am sharing complete solved papers to help all students. These are previous three years papers from 2011 to 2014 So now have a look on past solved papers of DAE below.
Subject Name : Islamic Studies and Pakistan Studies
Code : GEN 111
Part A – Objective MCQ's
Page No. 1 – Multiple Choice Questions (MCQ's with correct answers)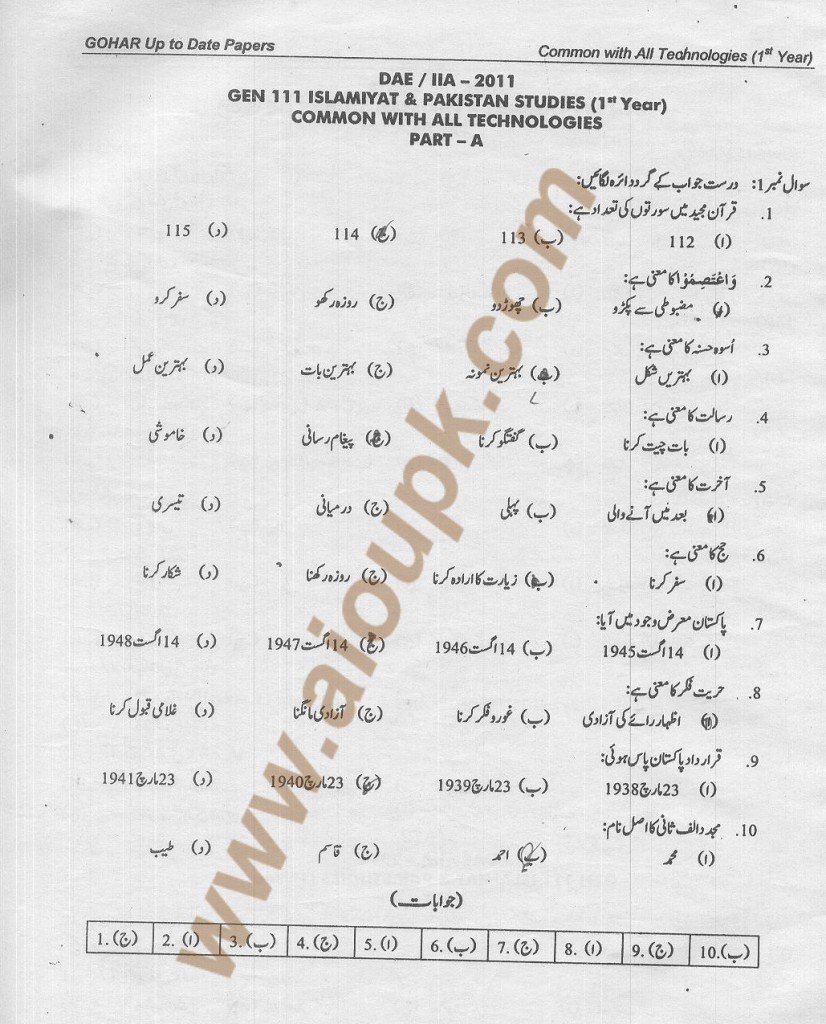 Page No. 2
Paper of 2012 year DAE start from here , It is just objective, subjective paper will be given at the end of this page and some part on the next page of this post.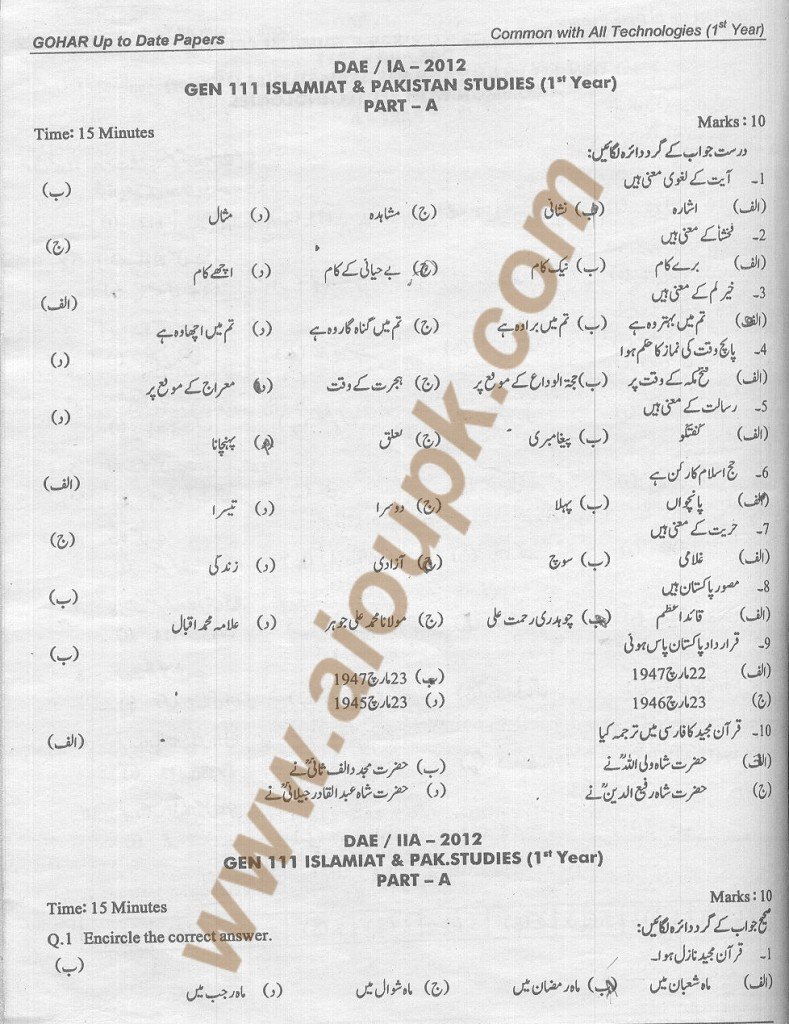 Page No. 3
Objective paper of Year 2013 start from the end of this page. Subjective are given on next page.
Page No. 4
Page No. 5
Part – B – Subjective papers start from here with their answers of all given papers above..
 Now move to next page by selecting next page link from below. Also try to resolve MCQ's yourself and then see the answers at the end. When you correctly solved all the MCQ's then move to next page to see subjective (Short answers and long answers) section.
Go to Next Page to Continue read this …
Comments