19 Dec 2014
DAE Solved Guess Papers English – ENG 112 1st Year 2015
Hi, Here I am going to share some DAE Education (Diploma of Associate Engineering) Past Papers with their solution of ENG 112 – First year class PART A and PART B. There are many papers with solution from 2012 to 2014 given below and help you to best preparations for 2015 upcoming DAE examinations. As you know English is not bound for any technology and it is compulsory to study for every students of all technologies including Electrical, Civil, Mechanical, IT and all others. So lets have look on the papers now and get ideas about subject and its pattern.
Subject Name : English – ENG 112
DAE  / IIA (2012) 
Class : First Year – Part B
Page No. 1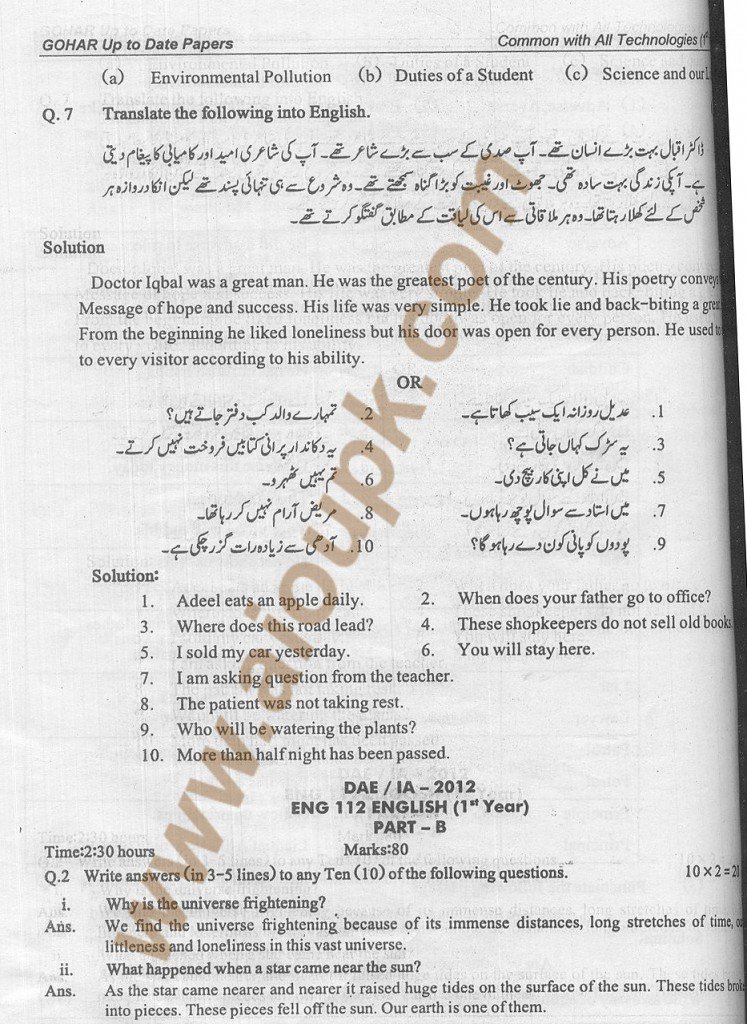 Page No. 2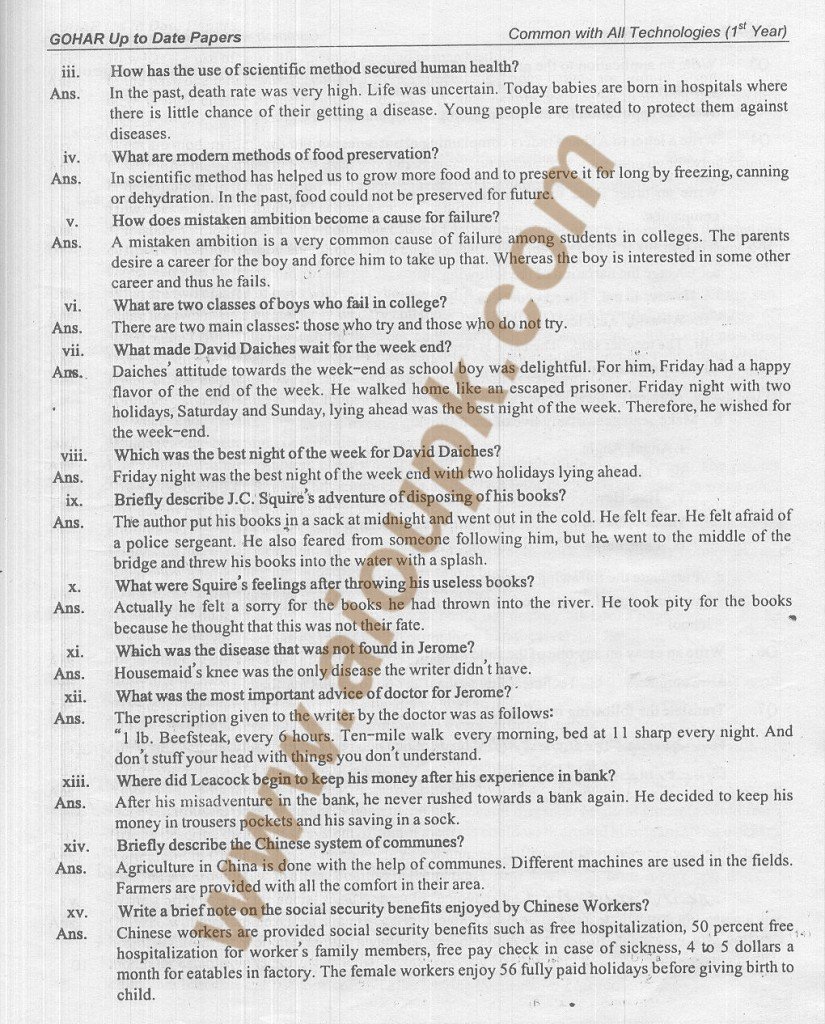 Page No. 3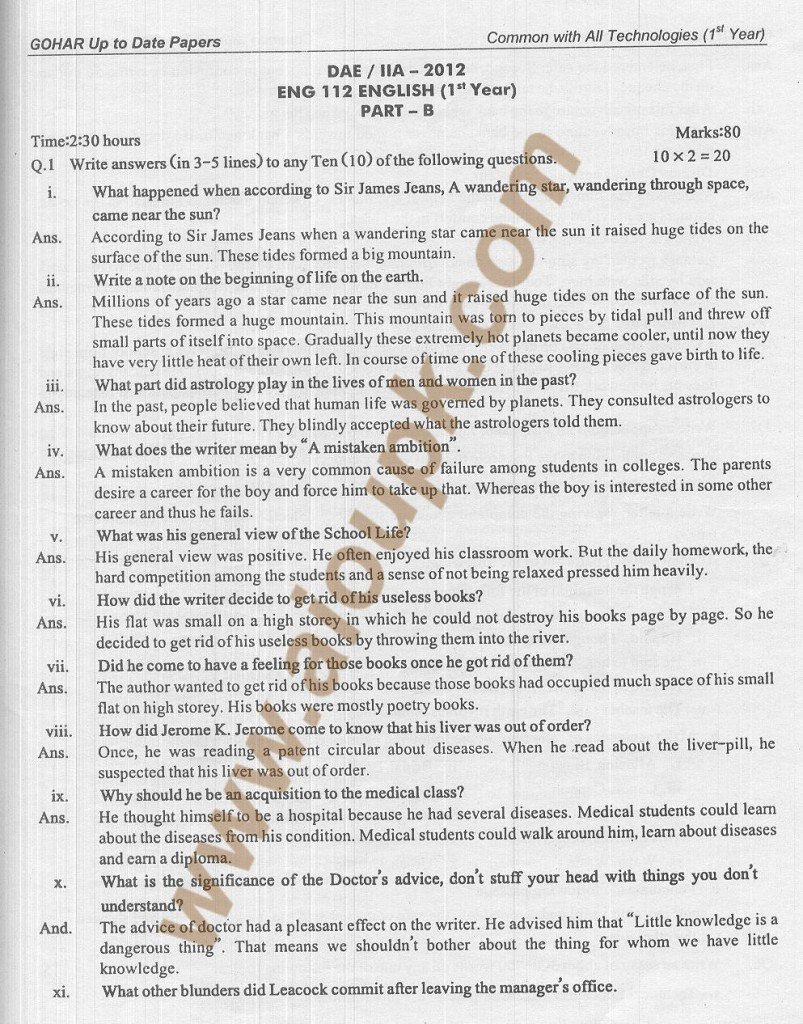 Page No. 4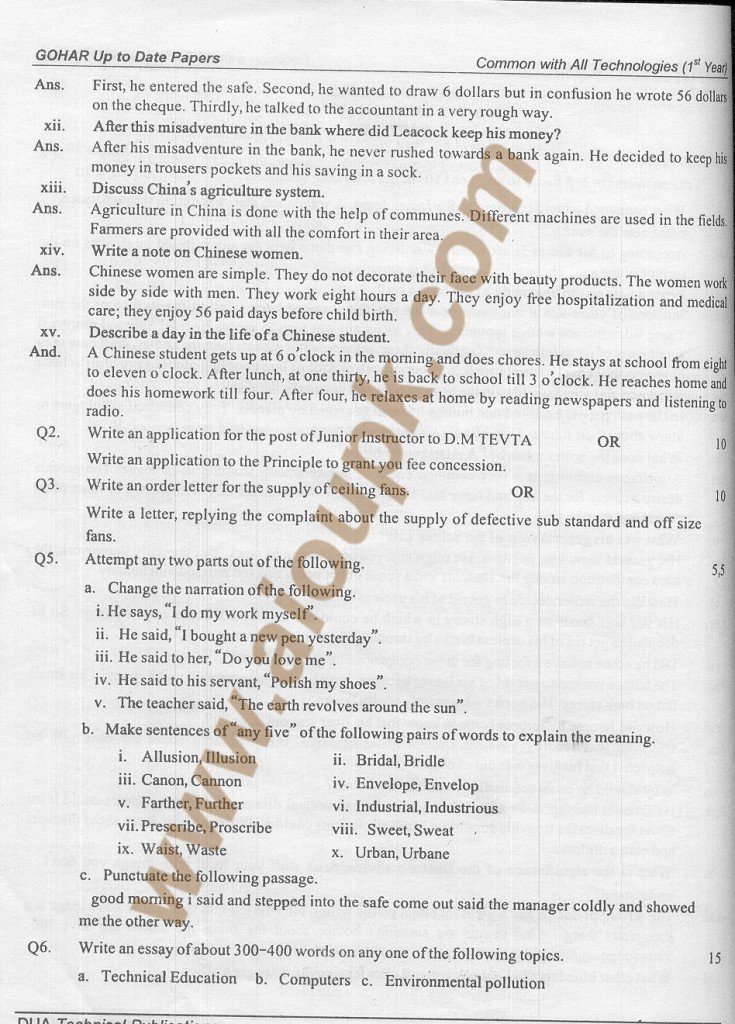 Page No. 5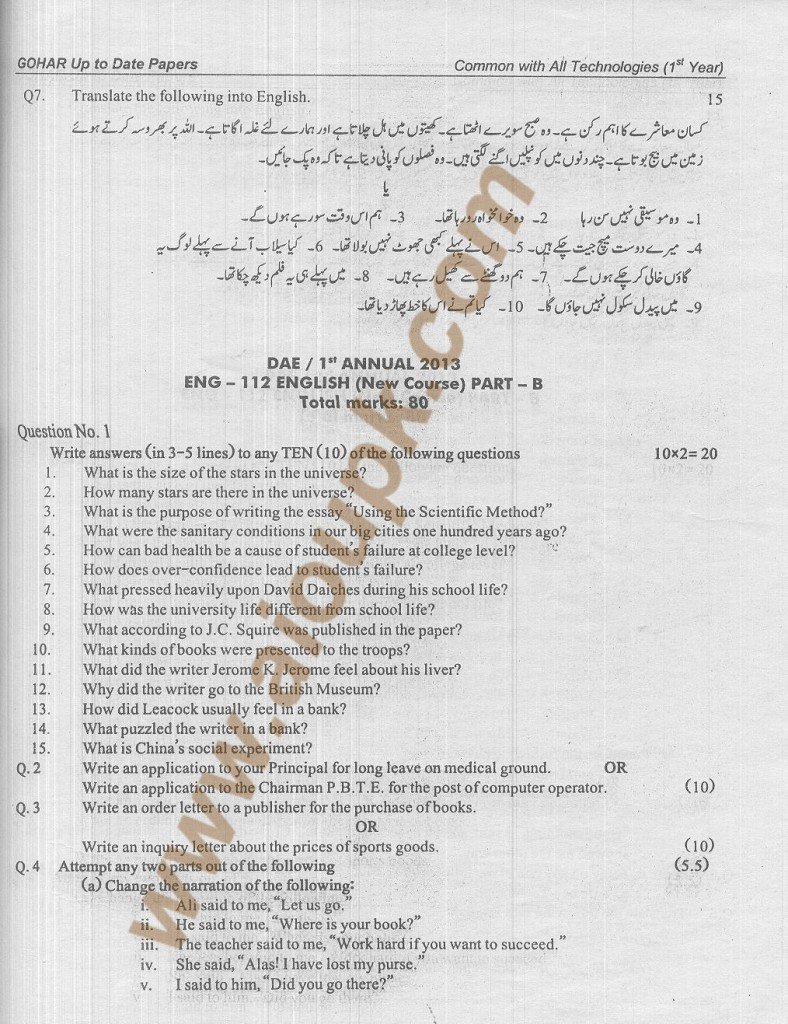 English and literature is considered easy subject when you are enrolled in Diploma engineering because other subjects are more difficult then it like chemistry, Physics and mathematics but still you need to work hard to get marks in English because there is no practical of this subject and your position is depend on your writing and English skills. As you see above paper having easy, short questions and answers, letter on given topic and translations. So now you have good ideas how to solve your exam paper and what is the pattern of DAE examination for English. This is not complete here, Just visit below link and to read this paper completely in next page.
Go to Next Page Continue Reading …
Comments