06 Apr 2014
Dental Hygiene Past Papers for 1st Year – HSSC-I Federal Board FBISE
Subject Name : Dental Hygiene
Board : Federal Board of Intermediate and Secondary Education FBISE
Level : HSSC Part 1 – Intermediate First Year FA / F.Sc / I.Com
Year : It is held on 2013 and help for exams of 2014 and 2015
Type : Old Paper / Model Pattern Paper
First Part is objective type that is MCQ's of twenty Marks and time allowed in 25 Minutes. 
Section B and C is 2nd Part of Paper where short questions / answers and long explanatory quest/ans are available as shown below :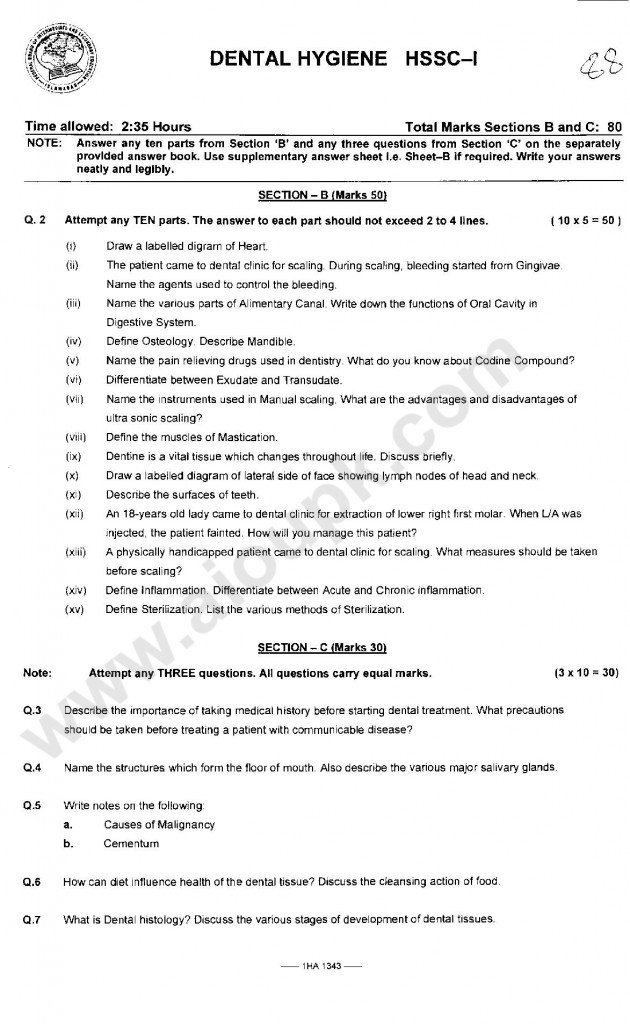 This paper is fully in English medium its near to pre-medical biology subject. It will help you to understand the pattern of exams as well as you can use it as a Guesses. So Good Luck and see you with some other exciting stuff in the next post.
Comments