19 Aug 2014
Economics Past Guess Papers of SSC Part 2 10th Federal Board 2014
For Class :- SSC Part 2
   Subject name  : Economics
Board :- FBISE
Category:- Education
Years of Papers:- 2014
                                          Level :- model papers,sample papers, Supplementary
Economics is not a science subject but very important in Arts or in humanities terms. Economics is also in 1st and 2nd year course content . Generally students of Govt. schools and institutes prefer Urdu Economics but English medium school or local institutes generally elected English language in Economics . Both are although same and copy , the only difference is the language .
In this paper , Mcq's  marks is fifteen 15  , however eighteen short also given by the instructor . Four questions also include in the paper and the answer of these Q ' s should be in detail and brief explanation along with examples make better impression in front of the paper marking authority .
Good news for the matric 9 , 10 class students that we provide you  important papers of all subjects . It is not the problem that you either a humanities , arts students or general science , bio chem physics students . All information is golden to your point of view if you are a student of  matriculation level . The candidates of intermediates students also get full profit to visit this website . We have all papers , models and failure students papers which absolutely benefit for you .
 Economics Model Papers of Matric Federal Board 2014
Economics Papers of 10 Class Annual Examination FBISE 2014 in Urdu
Economics Past Years Papers of Federal Board SSC II 2014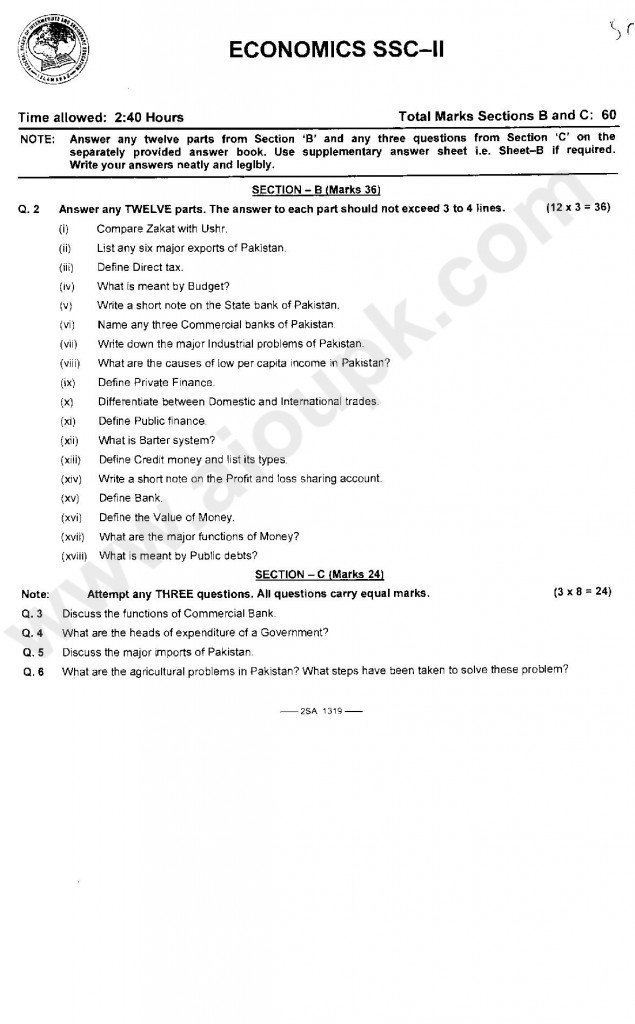 Economics Supplementary Papers of 10th  SSC FBISE  2013-14