04 May 2014
English Compulsory Model / Past Papers for 2nd Year – Federal Board FBISE 2014
Subject Name : English Compulsory
Level : Intermediate / FA / F.Sc / I.Com and others / Class : 12th / 2nd year of colleges
Board : Federal Board (FBISE)
Year : Release date was 2013 but best for 2014 and 2015 annual exams 
Type of material : Old Papers / Pattern Model Guess Papers 
Page No # 1
20 Multiple Choice Questions of English Compulsory for 2nd year HSSC Part 2 (Annual / final paper)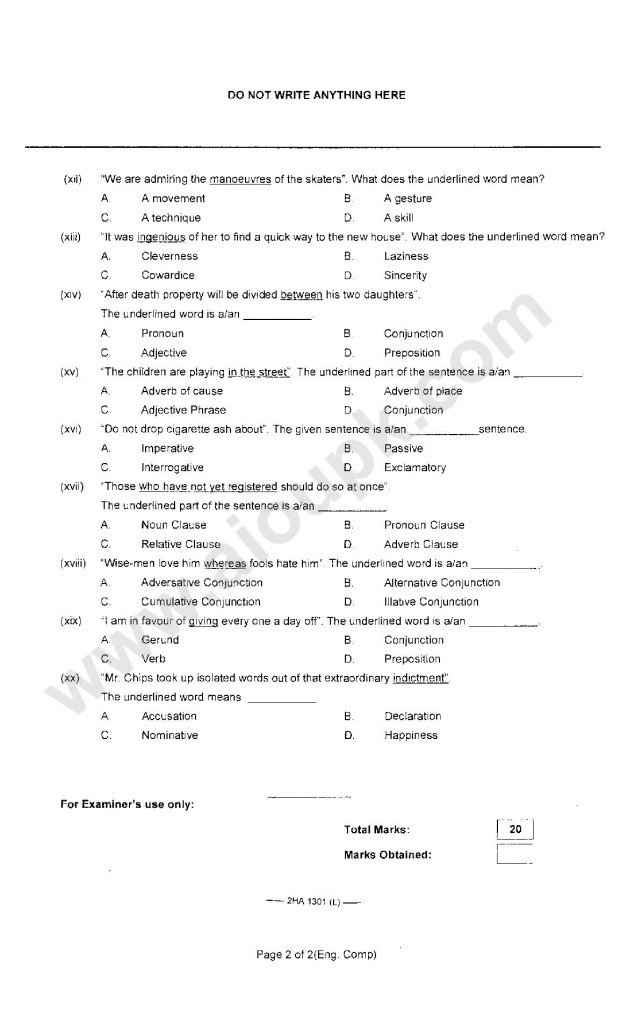 Subjective Past Paper of English Compulsory Start from here for 12th Class according to latest pattern of FBISE Board.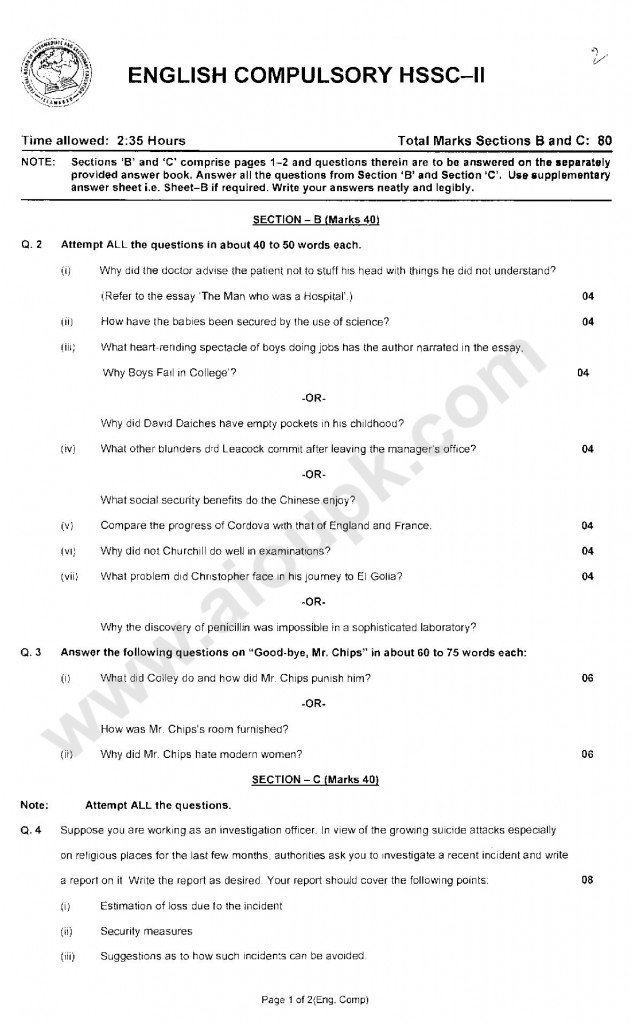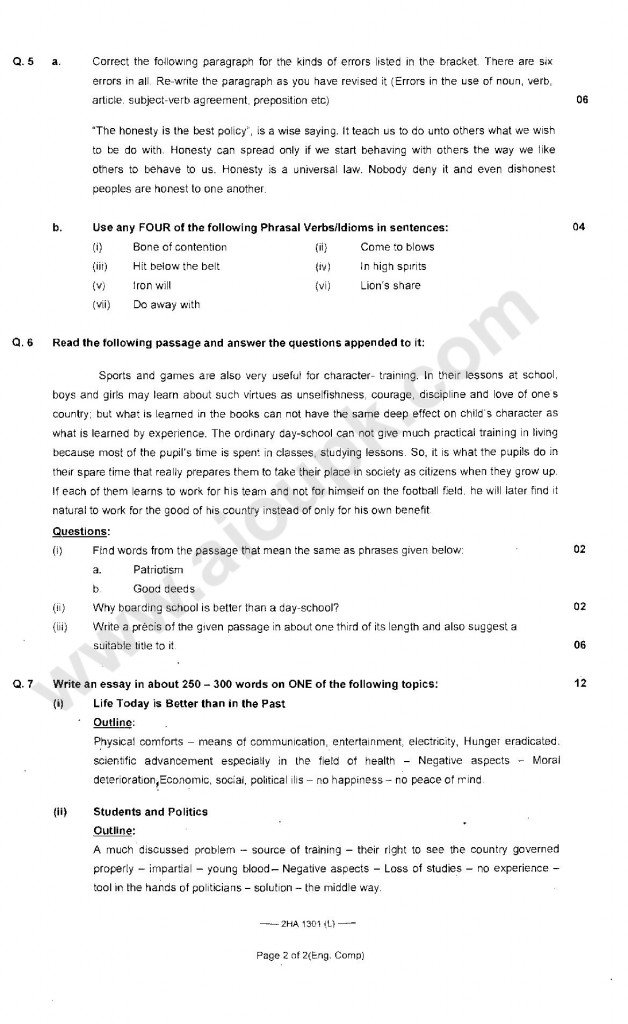 Supplementary Paper of English Comp. of 2nd Year (Federal Board)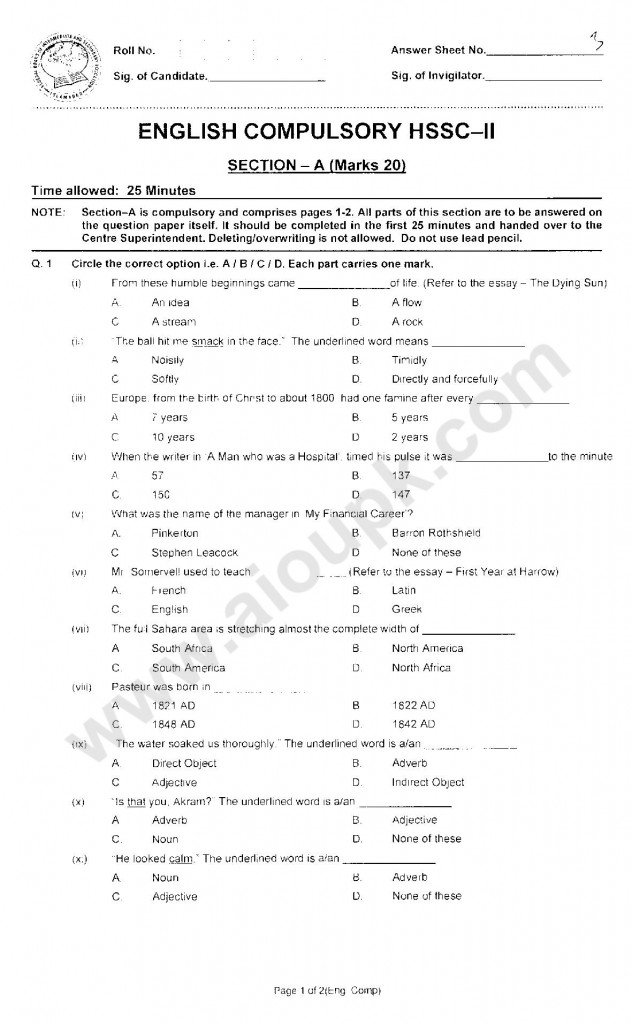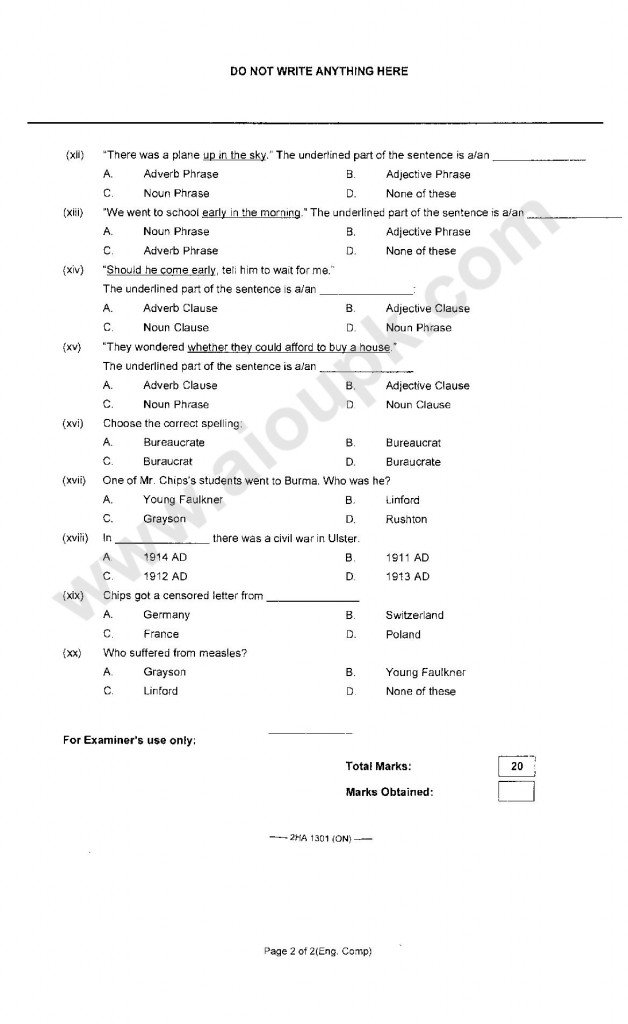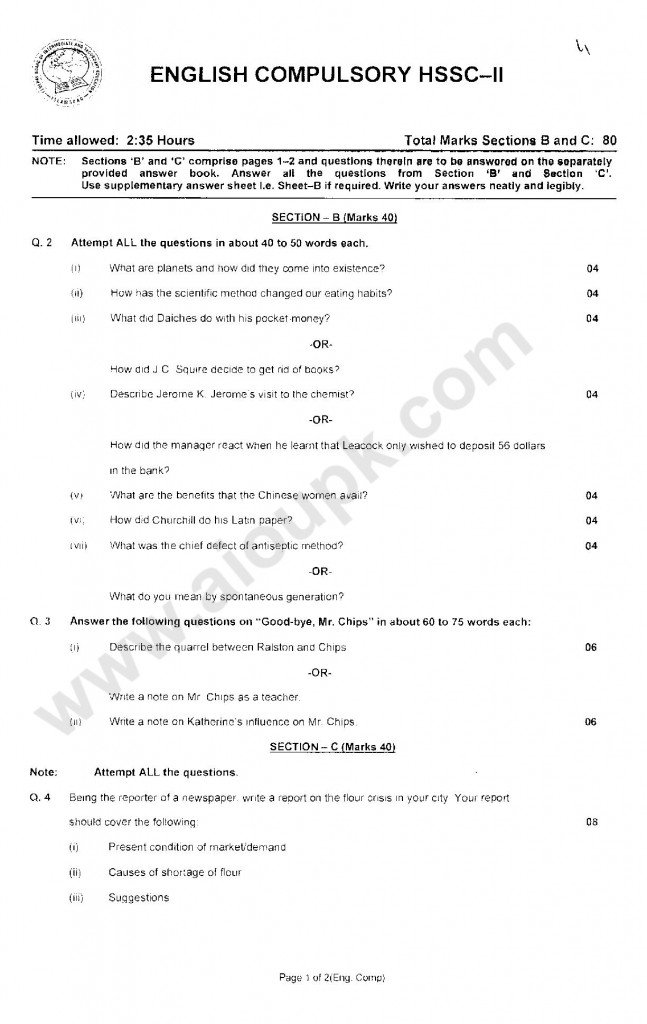 So here is a 2 complete question papers of previous year of English , these will help you a lot for exam preparations. As you see both papers have same pattern and most of the part is covered by grammar portion. Need more help. give your comment below. we will soon come with solution of past papers of inter level all subjects. Thanks for visiting us.
Comments