04 Feb 2014
English -II Code 1424 BA/BS AIOU Old Paper Spring 2013 -2014
Subject Name : Compulsory English -II
Course Code : 1424
Level : BA / BS (Bachelors)
Semester : Spring 2013 / Autumn 2013-14
Type : Old Papers of Allama Iqbal Open University – AIOU
You May Like to See these :
Click on the Paper to download or view in large screen 
Autumn Semester Paper shown first :
This is Spring season semester Old paper of Compulsory English -II Code 1424: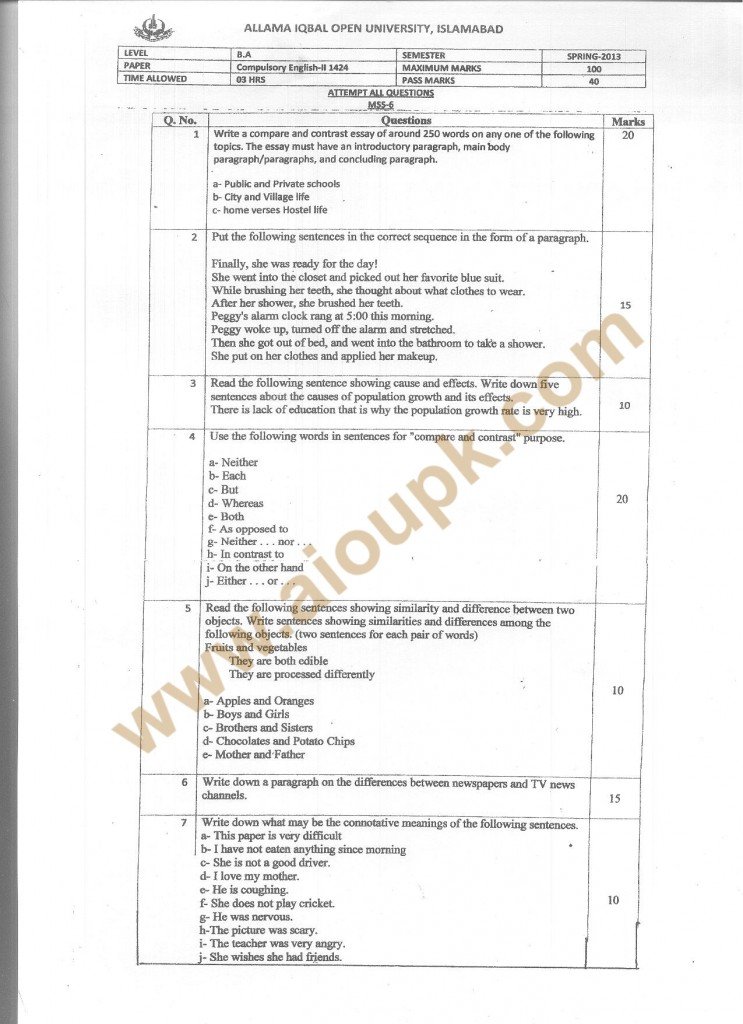 Compulsory English -II Code 1424 is Bachelors level course offered by AIOU in BA / BS and B.Ed programs. It is considered tough subject for those students who are week in grammar and English literature. So I recommend to all of you to explore the given old papers and learn the pattern of this exam and prepare it using previous assignments, guess papers and last year examinations. Note and keybooks of this subject are also available. Please search it on this blog or comments below if you have any issue when search for other related stuff for Compulsory English -II. Thank you for visiting us and All the very best for your future.
Comments