21 Feb 2014
English Literature Code 1426 BA/BS – AIOU Old Papers Spring 2013
Subject Name : English Literature

Course Code  : 1426
Level : Bachelors (BA / BS)
Semester : Spring 2013
Type : AIOU – Allama Iqbal Open University Graduation Level Past Papers are available.
Also See Other Stuff and Papers of Code 1426 below :
Autumn 2013 Old Paper is given below which was held on 2014 :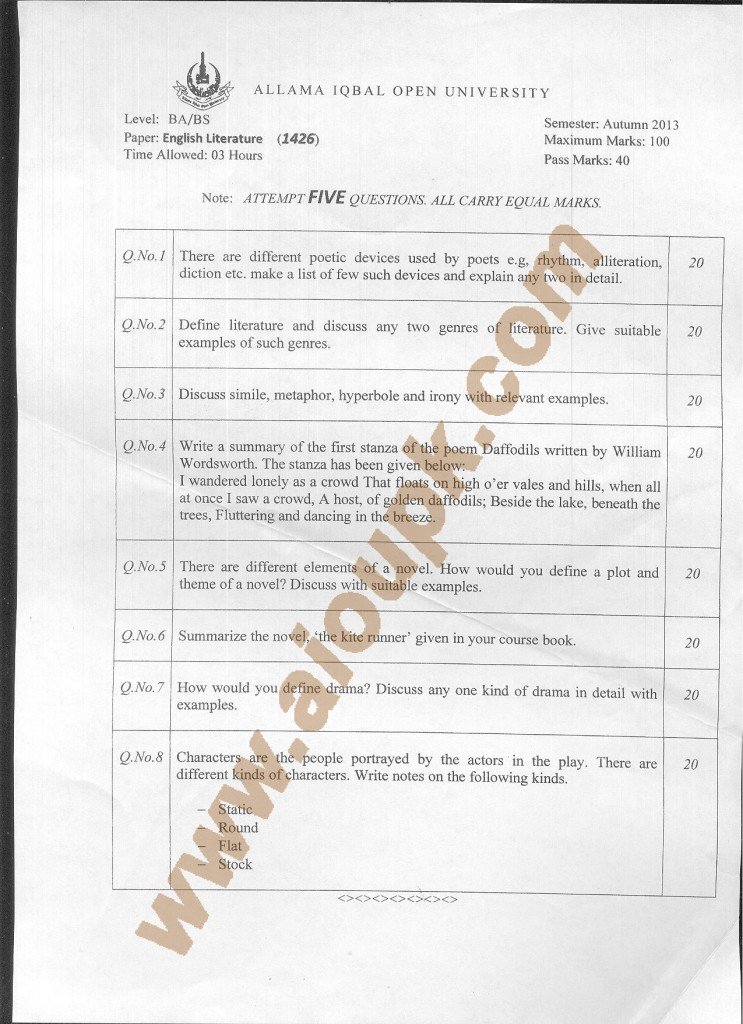 This is Spring semester Paper of Code 1426 English Literature :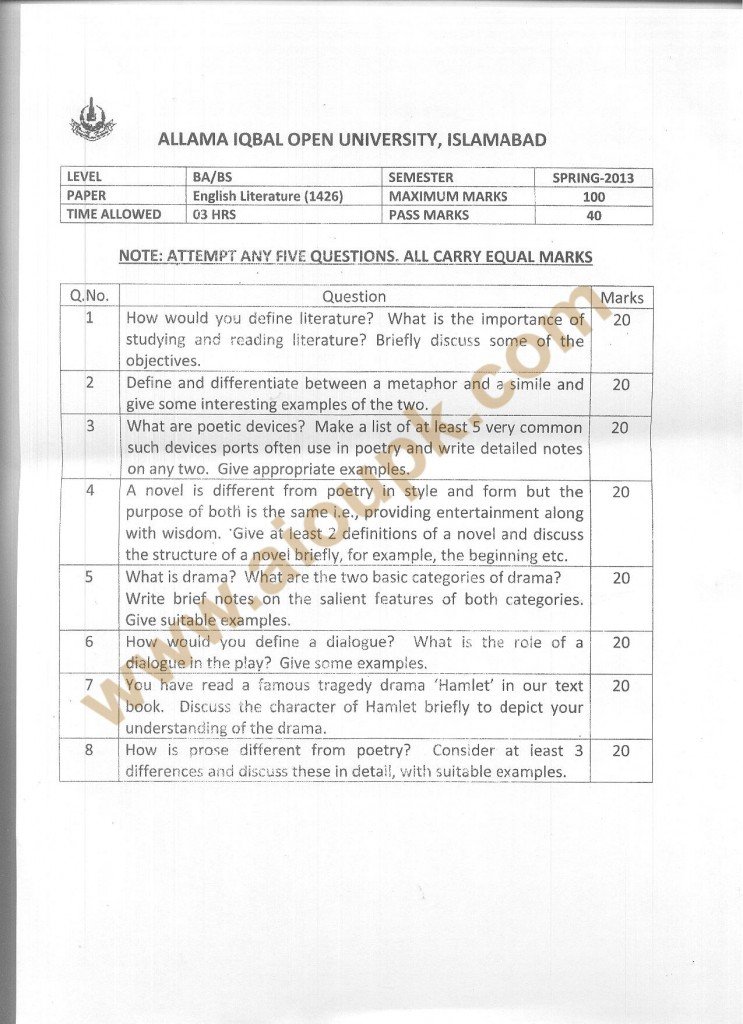 There are 8 questions in the papers, and you have to attempt any 5 from them. This is pattern of University. I hope these old papers are proven very helpful for you and will get idea how to attempt your paper and what are the imp topics. Best of luck for your exams.
Comments