21 Feb 2014
Introduction to Environment Code 1421 – AIOU Old Papers Spring 2013
Subject Name : Introduction to Environment 
Course Code  : 1421
Level : Bachelors (B.Ed / BBA)
Semester : Spring 2013 / Autumn 2013 -14
Type : AIOU – Allama Iqbal Open University Graduation Level Past Papers are available.
Also See Other Stuff and Papers of Code 1421 below :
Autumn 2013 Old Paper of Code 1421 Introduction to Environment which was held in June 2014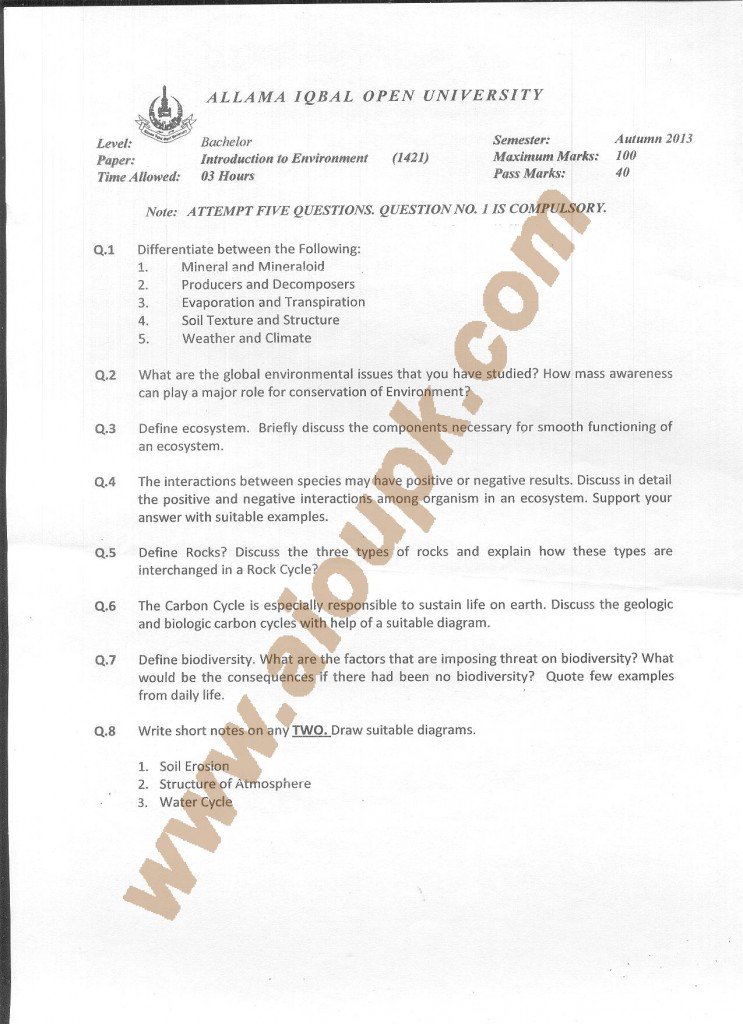 Spring 2013 Semester Paper :
This subject is not easy as it seems, therefore you need to understand pattern of this subject, above papers will help you to understand the pattern of this course, You must follow all outlines of this subject. If you need any help, comments below. Thank you.
Comments