21 Feb 2014
Teaching of Urdu Code 658 B.Ed – AIOU Old Papers Spring 2013
Subject Name : Teaching of Urdu (Tadrees-e-Urdu تدریس اردو)
Course Code  : 658
Level : Bachelors (B.Ed)
Semester : Spring 2013 / Autumn 2013 -14
Type : AIOU – Allama Iqbal Open University Graduation Level Past Papers are available.
Also See Other Stuff and Papers of Code 658 below :
Autumn 2013 -2014 Old paper is given below :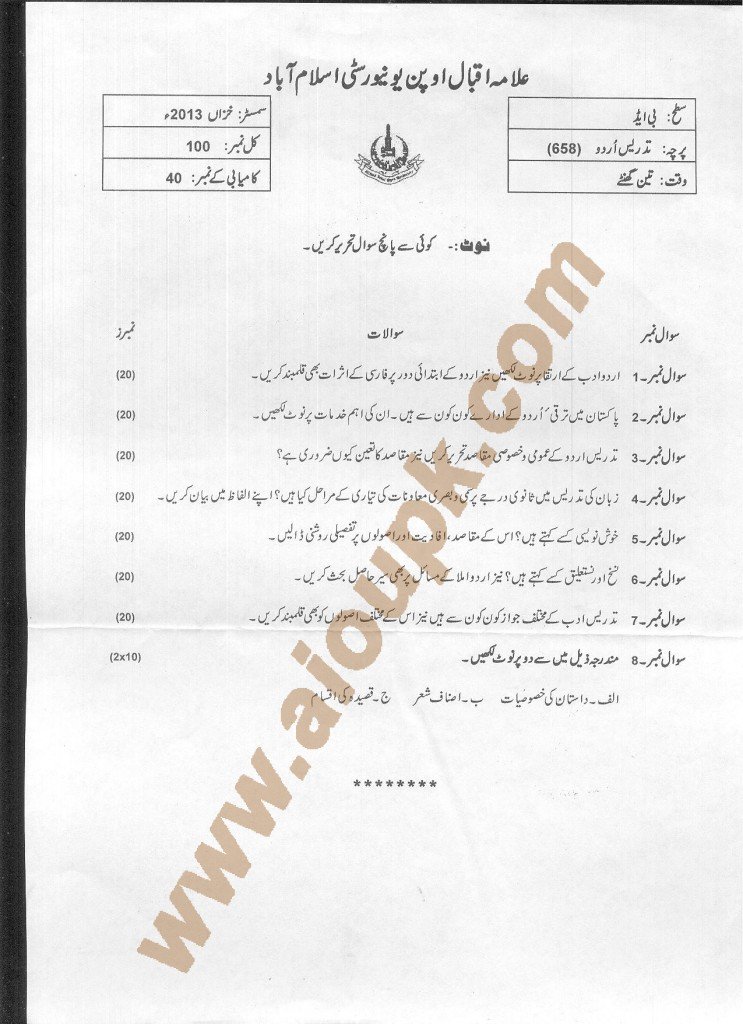 Spring Semester Past paper is given here: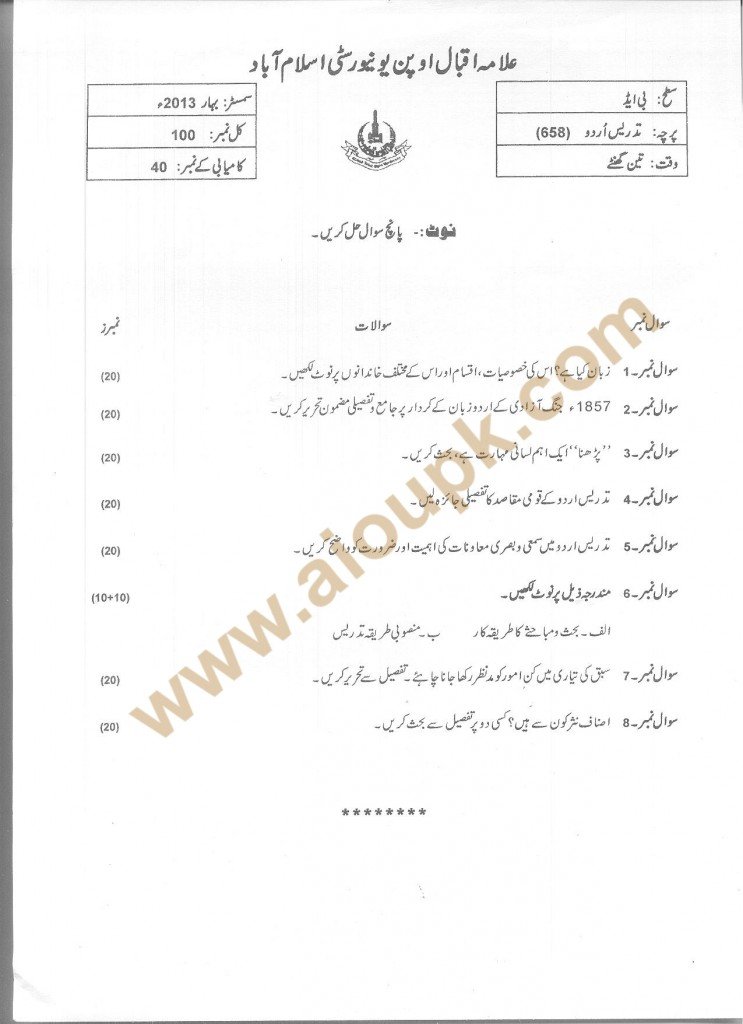 This subject is offered by AIOU in Bachelors B.Ed course. It is full credit course offered by Open University to their students. Here in this post I shared some latest Last year papers which have importance because mostly exam setters focus on previous and important questions. If you need any other type of help please ask in comments. Thank You.