16 Oct 2018
List of Top 10 Degrees which has More Scope in Pakistan – 2018 Guide
Are you a student looking for a degree that has more scope in Pakistan in 2018? If yes then you have come to the right place as we hope that this article is surely going to help you choose the best career. You will get to know about these two things:
List of  more valuable Degrees with highest Scope in Pakistan
Step by step Easy ways to Find Scope of Any Degree in Pakistan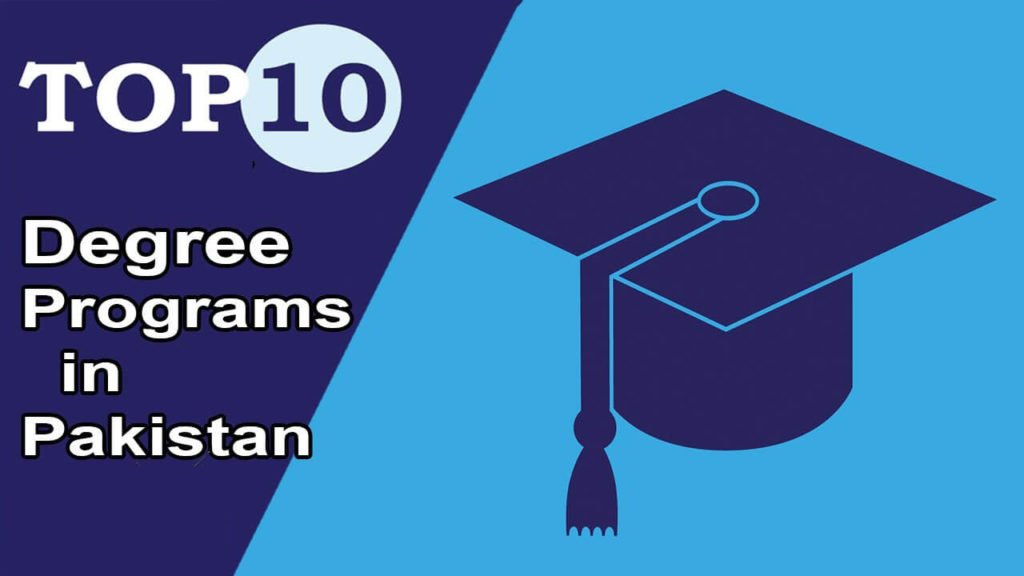 Pakistan is a developing country and during this time of high unemployment rate and rising inflation, there is a need that each and every person makes a perfect choice about his/her career. Choosing a degree program can be one of the most difficult tasks on the basis of scope. Each and every degree program has huge scope in its own field but we should go for the one that has scope in present as well as future.
List of Top 10 Fields with Highest Paid Jobs and has More Future Scope in Pakistan:
If we talk about the best and valuable fields that can offer a lot of job opportunities and earnings to you then here we are with the list of degrees with the highest scope in Pakistan.
Engineering

Medical

Computer Science

Information Technology (IT)

Web Designing

Business Administration – BBA (MBA)

Chartered Accountant – ACCA (CA)

Law

Textile and Fashion Designing

Professor/Lecturer
Students must choose a field or degree that has got high scope otherwise their wrongly chosen field can end up leaving them unemployed in the future. So for the students who are serious about their career should follow step by step easy ways to find the scope of any degree in Pakistan. Here we are with a list of some websites that are going to help you know the highest scope degree in Pakistan in 2018.
5 Steps to find Highest Scope Fields from Google:
Google Trend is a very useful Google tool that will help you find the popularity of a term. This is used by many analysts to check the future prediction and progress of many things. So this can be used by the students to know which subject or field will be of great value in the future.
Steps:
Go to Google Trend and type your desired subject, field or degree in the search option.
Then select your country as well as the city name and select a span of one year.
In the result, you will be shown a graph showing the present as well as the future progress of that field.
You can also compare two fields if you are doubtful which one you should go for.
Keep in mind that this data is extracted from people's search on Google.
3 Steps to know about famous degree field using Job Portals:
Indeed is an amazing and helpful international website for job seekers that help in searching for the recent job trends in Pakistan and throughout the world. This is because if a field has more jobs then it means that it has more scope too. There is another such Pakistani website i.e. Rozee that is based on the same approach of finding the scope of a job.
Steps:
Go to Indeed/Rozee and type in the search bar the job or field which you want to search for.
There you will find the jobs that are available for you along with the salary range that they are going to offer. In this way, the number of available jobs will inform you about the scope of your degree.
 Steps to find best educational fields using Google Latest tools:
Google Commands/Tools are of great value if you know its tips and tricks. It is very useful for the students who want to know the worth and scope of the degree they are willing to adopt.
Steps:
Go to Google and write the job/degree you want to search for in the search bar.
Now click on tools option that is given on the right side.
Now chose the time of past 24 hours or a week to know the details of jobs available related to your field.
Steps to know about more scope degrees using Social Media:
Facebook is another useful social media site that has millions of users nowadays. Though most people use Facebook for entertainment and time pass, a lot of productive people get advantage from it too.
Steps:
Go to the Facebook search bar and type the job title you are in search of.
Select Posts option and chose your location and date so that you get the new jobs details based in your city/country.
There you will find a large number of jobs related to your field from the groups that you have joined on Facebook.
Conclusion:
So if you are in search of a highly paid and scope job field then follow all these steps and take a serious decision. Remember that your career plays a very important role in your life and your single decision can make or ruin your entire life so choose wisely. While making a choice it is essential that you create a balance between your field of interest and the aspect of earning. Go for a profession that makes you feel happy and contented as well as fulfills your financial needs.
You may be Interested in following Posts :