29 Mar 2014
Mathematics Model Papers for Class 8th – PEC Board 2014
PEC Issue Latest Model Papers for Grade 8th (Middle Standard) of Mathematics. This is tough subject for students. You should follow this new pattern for the upcoming exams of 2014. There are total 40 questions which help you understand how is pattern of paper, Guesses and important questions. In Part A, MCQ's Multiple choice questions are given. You must have to solve them. It helps to strong your examination preparations.
Here we go, paper is given below. Also read general instructions given in the start of objective type paper.
Page No . 1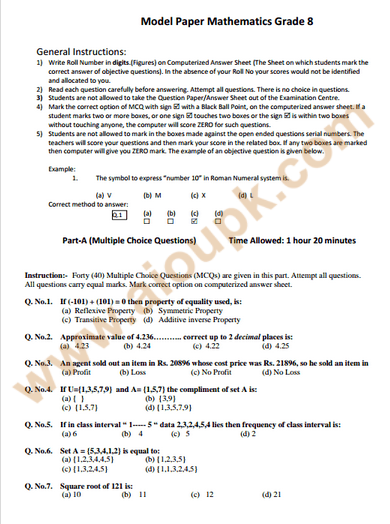 Page No . 2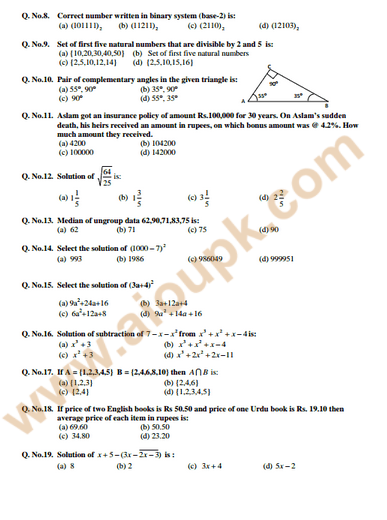 Page No . 3
Page No . 4
Find the solutions from your book or use keybooks / solved Hamdard Model Papers. Best of luck for your exams.