21 Feb 2014
Teaching of General Science Code 657 B.Ed – AIOU Old Paper Spring 2013
Subject Name : Teaching of General Science (تدریس جنرل سائنس)

Course Code  : 657
Level : Bachelors (B.Ed)
Semester : Spring 2013 / Autumn 2013 -14
Type : AIOU – Allama Iqbal Open University Graduation Level Past Papers are available
Updated : Autumn 2013-14 Old Paper of Teaching of General Science  Code 657 is given :
Previous Paper of Spring 2013 Semester :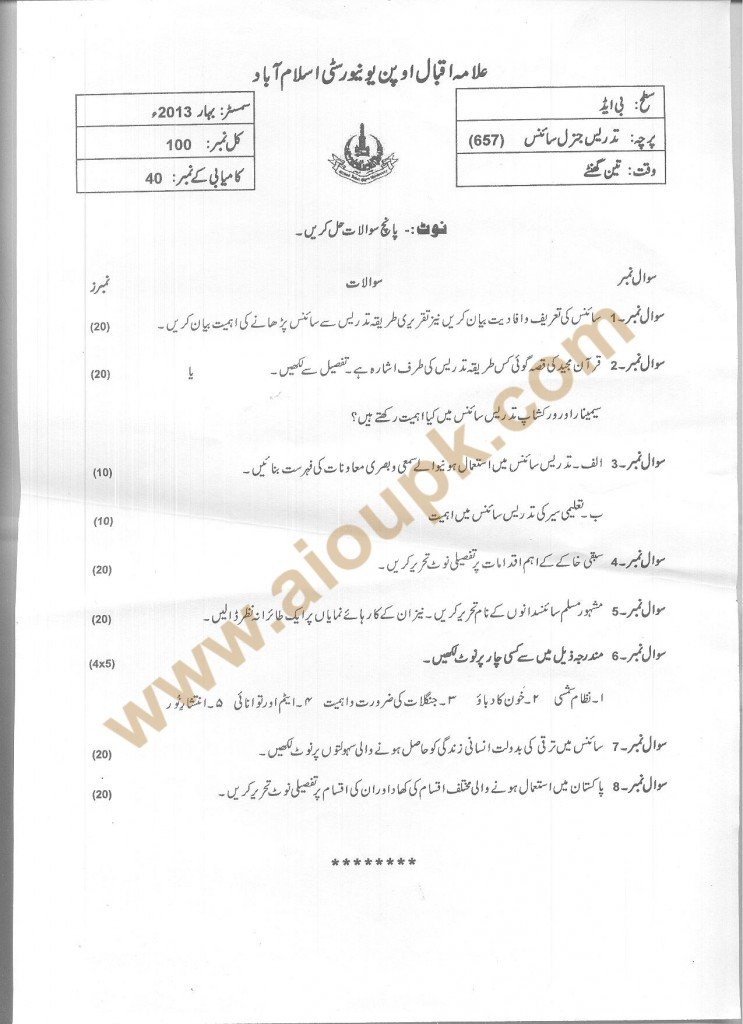 You are seeing pattern papers, and solution of assignments of Bachelors of Education B.Ed courses offered by University. Thank you for coming here. Kindly give your feedback below. and share it with other students too.