22 Feb 2014
Urdu Compulsory Part 1 Code 363 – AIOU Old Papers Spring 2013
Subject Name : Urdu Part 1 Compulsory
Course Code  : 363
Level : Intermediate (FA/F.Sc/I.Com)
Semester : Spring 2013
Type : AIOU – Allama Iqbal Open University Old Papers are available here.
Also See Other Papers and Stuff of this Program Below :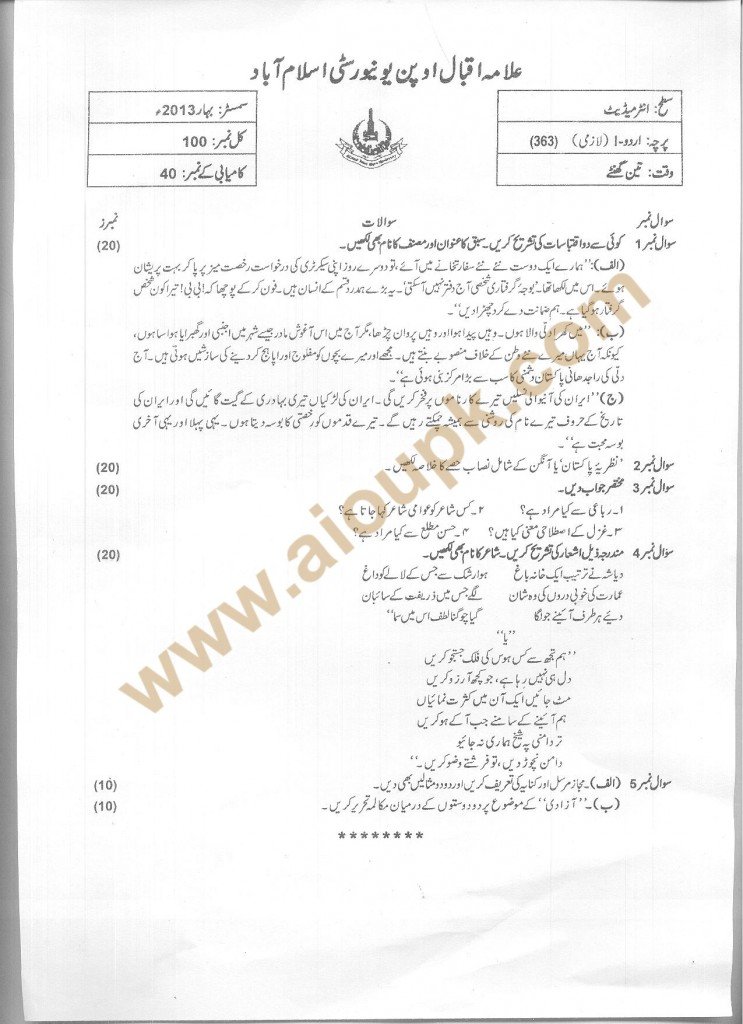 This is important subject and we are here to help you by providing all Guess papers and notes for Urdu Lazmi. This is first year course offered by Open University. If you need other help, do not hesitate to ask using below comments section. Books and key-books are also available on this site for free.
Comments