05 Apr 2014
Biology Model Guess Papers / Past Papers HSSC-I 1st Year FBISE for 2014
Subject Name : Biology
Level : HSSC -I Pre-Medical for First Year Students
Board : FBISE (Federal Board of Intermediate and Secondary Education)
Type : Model Guess paper / Previous year papers 
These will help you to find important questions / topics from your book and understand the pattern of paper.
This subject is difficult for students and have importance for Pre-medical students. The is paper is lengthy too but you should answer all questions too the point and don't waste your time to explain extra details which are not required in question. It is not very tough subject but interesting.
Note that there are total 2 complete papers which are helpful for examination of 2014 and 2015.
1st paper start from here
Section A (Multiple Choice Questions of seventeen marks)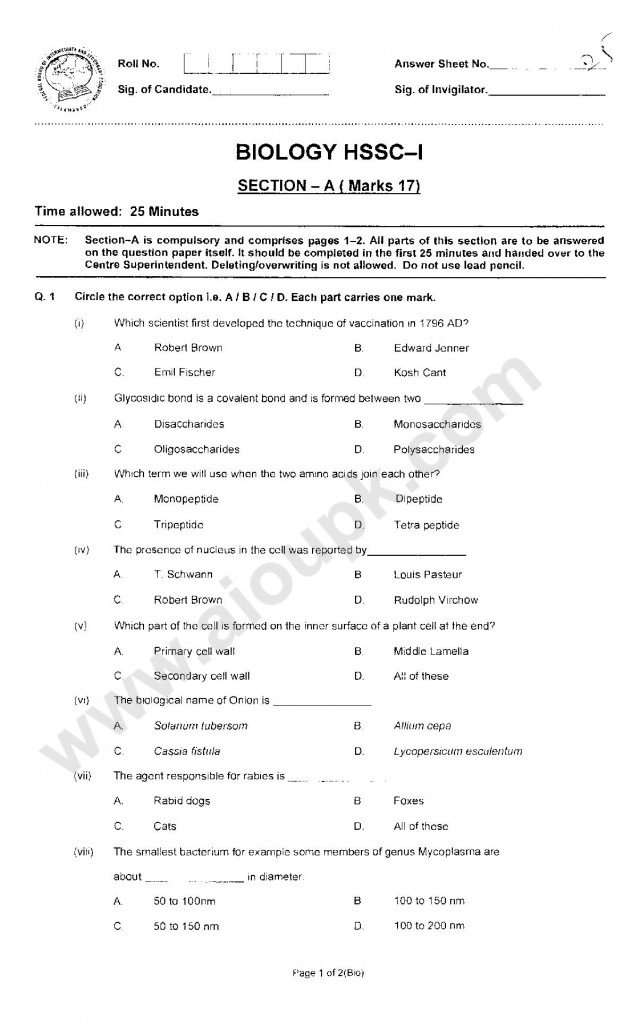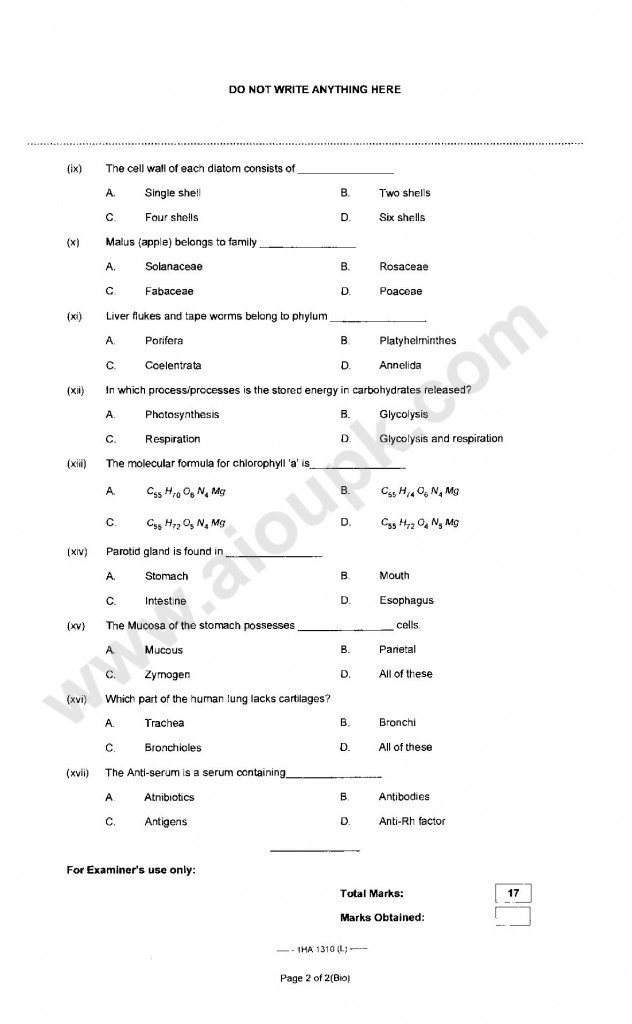 Section B – Short answers and C – (Long answers)

2nd Paper of Biology 2014 start from here
First part Objective type MCQ's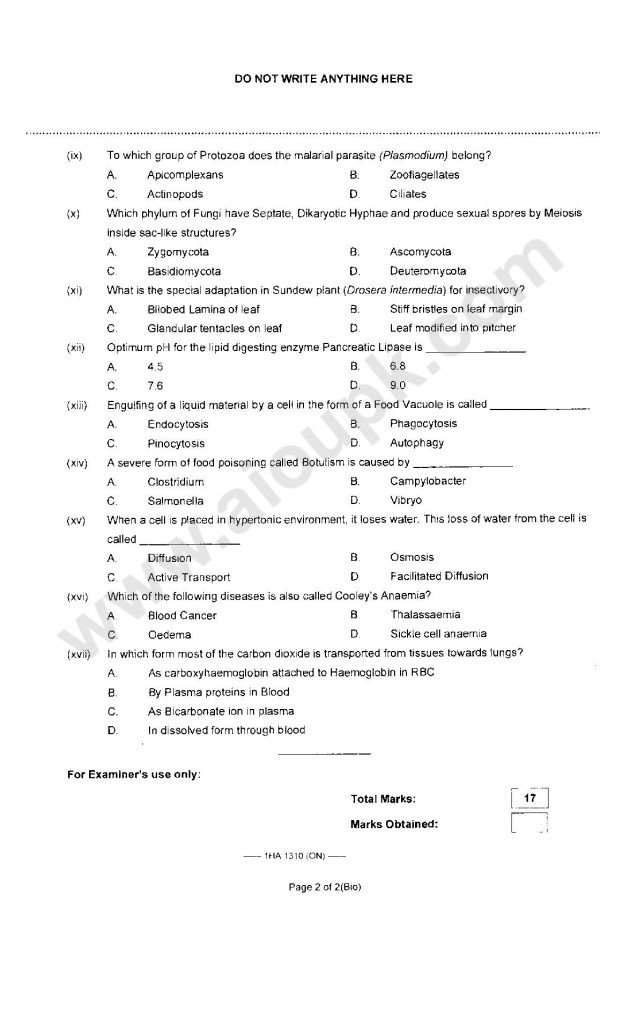 As you see there is a possibility of diagrams in Biology paper. Diagrams labeling may be comes in MCQ's or in short question. You should draw neat and clean labelled figures and diagrams in long questions too to gain more marks. Now see Section B and C for this 2nd BIO paper below :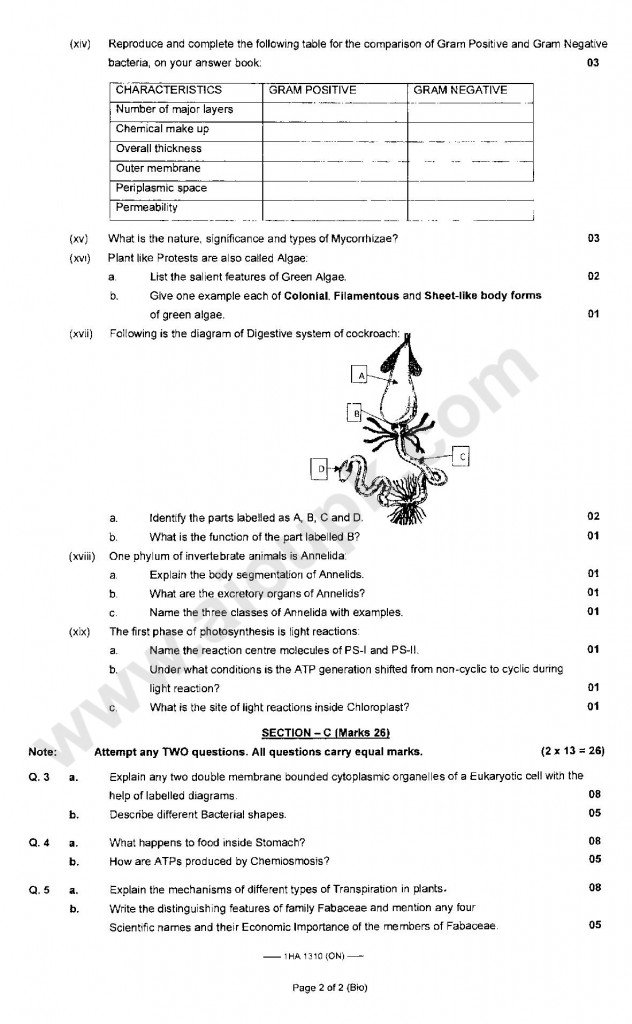 So these are past papers for Medical students of college / HSSC Part -1 FBISE. Your feedback and questions are welcome below. Best of luck for your annual exams.
Comments