19 Dec 2014
DAE Solved Papers Computer Applications COMP 122 1st Year – Electrical Technology in DAE Education
DAE Education (Diploma of Associate Engineering) Solved Notes and Papers of Computer Application are available here for you. These Exam solved papers will help you in preparing exams. These are objective type solution of Computer Apps for First Year students of Electrical Technology Students in DAE diploma level course. Part A.
Subject Name : Computer Applications (DAE / IIA – 2012)
For Technology : Electrical Tech
Code : COMP 122 / PART A
Medium : English and Urdu
Type : Objective Type MCQ's and Short Questions and Answers
Multiple Choice Question Start from here of COMPUTER APP 122 :
Year 2012 – Page 1
Year 2013 – Page 2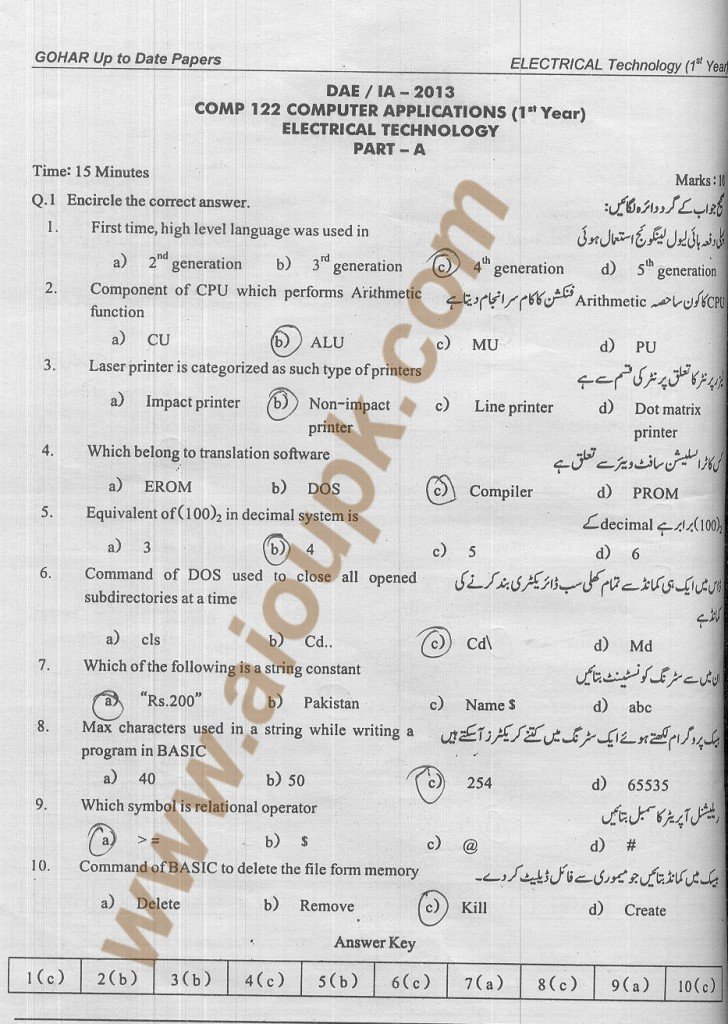 Year 2013 – Page 3
Important Guess and Previous Short questions and answers with solutions of Computer Applications Code 122 for DAE students start from here.
Page No : 4

Page No. 5 :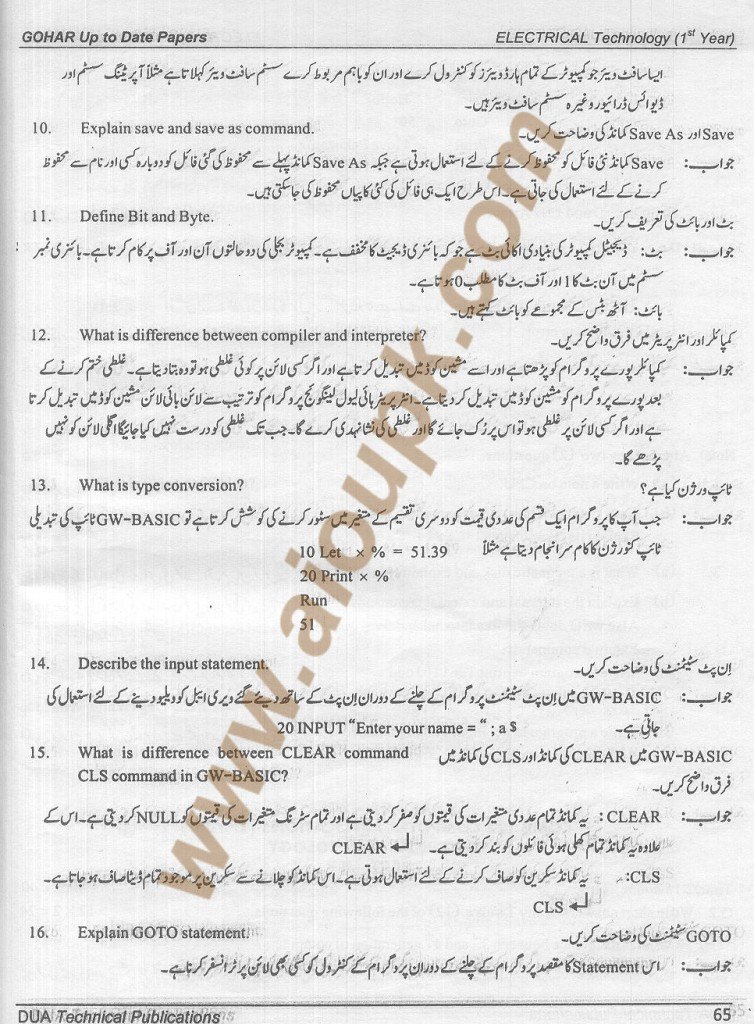 Page No. 6 :
From below paper, You will see Part B of Computer Apps Paper with solutions. Where you should attempt any twelve questions / all are short. Let have a look.
Page No. 7 :
Page No. 8 :
 So that's all, In above Post I shared some important guess / past papers from last two years with their complete solution for DAE students who enrolled in Electrical Technology and need to study Computer Applications Subject in First Year. These papers are for all students of DAE education whether they are from English medium or from Urdu. If you have any question in mind, leave your comment below and I will answer your inquires. Also find Past papers of Computer Applications DAE here. Good luck to all students for their best future. Stay tuned Join us on FB for more latest updates. Thanks
Comments